SENATE TO SUMMON BRITISH AIRWAYS, VIRGIN ATLANTIC, OTHERS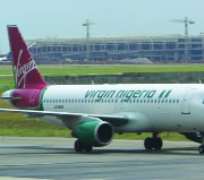 Senate is set to summon top management of British Airways, Virgin Atlantic Airways and other foreign airlines operating in the country over their failure to comply with a directive to refund five per cent fuel surcharge estimated at N230 billion.
The Senate Committee on Aviation, chaired by Hope Uzodinma had last month directed the airlines to refund the fuel surcharge because it was collected as tax from Nigerian travellers but not remitted to the coffers of the Federal Government.
Daily Sun, however, gathered at the weekend that some of the airlines were alleged to have approached the Senate committee 'to re-affirm their resolve to make the said refund.'
The committee had earlier ordered the foreign airliners to refund the said amount or risk heavy sanctions. The committee also directed the NCAA to review the Bilateral Air Service Agreement (BASA) with British Airways. The committee had earlier fingered some aviation regulatory authorities in the scam, adding that discriminatory air fares against Nigerians was unacceptable.
The committee chairman said a first class Lagos-London return fare was $10, 816, Abuja-London return flight was $10,144, whereas the same booking for passenger on the Accra-London route was $4, 798. While business class Lagos-London return fare was $7, 370 and $4, 098 on the Accra-London route.
Conversely, a return economy ticket from London-New York was $625, London-Dallas, $787, London to Florida, $730 and London-Atlanta, $772.