Delay in salary forces nurse into 'prostitution'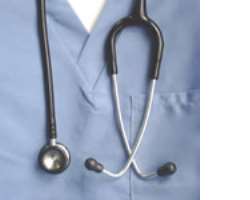 A 24-year-old trained nurse, Stella, says she has been forced into what she calls 'prostitution' by the Ghana Health Service which failed process her salary.
Stella said she has been working without salary for the past eighteen months and all efforts to get the Controller and Accountant General's Department to resolve the issue have yielded no results.
Speaking to Joy FM's Super Morning Show host Kojo Oppong-Nkrumah, Stella said owing to her precarious situation, she is forced to stay with a man to whom she is not and does not intend to marry.
But she performs wifely duties in return for money her upkeep and other basic necessities.
"It's been difficult to be very frank with you. I live with a man, he is not my husband but he decided to pay my rent, give me some money and now am performing a wife's duty simply because I can't afford to take care for myself and it's hell.
"I'm not the only person most of my colleagues are going through similar, similar stories and is very very painful," she lamented.
"Stella, how do you feel in this current situation?" Oppong-Nkrumah asked, to which she responded, "to me is ugly for a nurse to go through these things. I don't even like talking about it but the way things are it is better I say it. It is the ugliest thing I've ever done and is the thing I will be very glad to stop."
The distraught nurse appealed to authorities to rectify the situation since it was exacting a heavy toll on her.

The Public Relations Officer at the Controller and Accountant General's, Sephax Dosu said the problem was not caused by the department.
According to him, it is the responsibility of Personnel Processing Departments of Ministries, Departments, and Agencies to do the property documentation to facilitate the payment of salaries of their employees.
Mr. Dosu said if staff of PPD of MDAs enter the data of employees in good time, salaries of workers could not be delayed.
He appealed to MDAs to exercise patience and explain to workers who complain about delays in salaries so "that they don't insult to injury."
Story by Malik Abass Daabu/Myjoyonline