UK, US Warn Citizens To Steer Clear Of Nigeria During Easter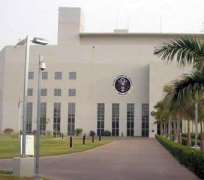 SAN FRANCISCO, April 05, (THEWILL) – Citizens of the United Kingdom (U.K.) and the United States of America (U.S.) were on Thursday warned against travelling to certain parts of Nigeria owing to "high risk" of a terrorist attack over the Easter holiday.
The advice came in Abuja in the updated travel warnings issued by the U.K. Foreign Office and the U.S. Embassy, which noted the penchant of the Boko Haram Islamist sect for synchronising its attacks with major celebrations.
The U.K., particularly, listed Borno, Niger, Kaduna, Kano, Katsina, Sokoto and Yobe states in the largely Muslim north as seven trouble spots that its citizens must avoid. "There is a high threat of terrorist attack during religious festivals," the U.K. warning read.
The U.S. warning observed the now-commonplace attacks in the country and the "continued threats, including several that mention U.S. interests." It also revealed that personnel from the U.S. Embassy had been forbidden from travelling to northern Nigeria since Boko Haram's January 2012 attack in Kano, which killed a minimum of 185 people.
"The U.S. Embassy continues to monitor closely the ongoing threats posed by Nigerian extremist and criminal groups, and their stated intentions to carry out attacks against the Nigerian government and western interests and targets in Nigeria," the statement further read.
Boko Haram has been masterminding series of bombings and shootings predominantly in Nigeria's north since 2010, in its bid to enthrone Sharia Law nationwide despite the country's multi-religious composition, as well as obliterate all forms of western education and orientation from the society. It is also demanding the unconditional release of its member detained by security agencies all over the country.
In the last week alone, it has orchestrated the killing of no less than 10 security personnel in vengeance of dozen others of its men who have been killed by state forces within the same time frame.