Who's Your Best Friend? — Mum Or Your Mate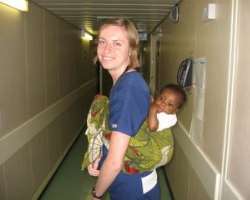 The influence of parents during the life of every child is important. It is, however, crucial that teenagers and their parents become closer than ever because that is the period they can make mistakes which would affect them for the rest of their lives.
Unfortunately, the teen years are the period that youngsters have the most problems with their parents.
The main reason for the rift between teens and their parents is the love that parents have for their children which makes them want to correct every little mistake they make.
But some youngsters feel that they are entitled to experience everything under the sun, notwithstanding the high risks involved. These are young people who experiment with drugs, alcohol, tobacco and also with multiple sexual partners.
Then there is another group of young adults who believe that everyone else around them is sexually active but none of them is becoming pregnant nor suffering from AIDS. "Why should I alone deprive myself?" they ask, but in reality, they are in the midst of friends who are in a world of fantasy.
What is more dangerous is the fact that most teenagers like you will not talk to your parents about these dangers you face every day. Sometimes, however, no matter how good your communication is with your mother, there are things you find difficult to tell her.
But remember, you will need to tell someone. The best person you can ever discuss such problems with is your mother, hence the need to be your mother's best friend.
Both teenagers and adults believe that good communication between parents and children can help prevent teenage pregnancy for instance. Many say that having parents who do not give enough love, attention, and supervision or do not teach morals increases the likelihood of teenage pregnancy.
For many parents, finding out that their son or daughter has been abusing drugs or engaging in sex is very painful indeed. Thoughts of failure, disappointment, guilt, and embarrassment go through the minds of such parents.
If, for instance, you have any problem like a close family friend sexually harassing you, it is better to discuss it with your parents, guardians or any elderly person before it gets out of hand. Remember that they can give you better advice than your friends in whom you may confide.
So make mum and dad your best friends and don't depend on your mates for advise.