Reps, NSE Set For Showdown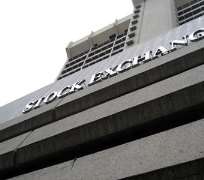 ABUJA, March 13, (THEWILL) - Incessant sharp practices bedevilling the capital market have placed the Nigerian Stock Exchange (NSE) under the spotlight of the Federal House of Representatives, with the legislative body on Tuesday summoning its director-general, Mr. Oscar Onyeama, to appear before it on Wednesday or risk arrest.
Chairman of the House Committee on Capital Market and Other Institutions, Hon. Herman Hembe, who issued the threat at the public hearing organised to review the worrisome state of the market, disclosed that Nigerians have in recent times lost over N20 trillion to sharp practices in the capital market. He also carpeted the DG for undermining the powers of the House to extend its oversight functions to the NSE, saying his action amounts to contempt of parliament.
Invited to make a presentation at the public hearing, Onyema had written back, arguing that since the NSE is not a government agency, it is not under obligation to appear before the parliament.
In the letter dated March 1, 2012, the DG wrote, "as indicated during our conversation, we are of the view that The Exchange is not one of the entities to which the Committee is authorised to direct such attention.
"The Exchange is a private company limited by guarantee and registered as such with Corporate Affairs Commission. It is not an agency or parastatal of the government of the Federation. Moreover, The Exchange is already subjected to significant regulatory oversight by the Securities and Exchange Commission."
The summoning of the DG was, however, dramatic, as the chairman directed him to appear with his academic certificates, including NYSC discharge certificate, as proof of his qualification for the position.
Hembe had in his opening address lamented that nearly 10 million Nigerians are active participants in the capital market but majority of them have lost their entire investments due to corrupt practices in the system. "The purpose of the hearing," he explained is to "examine the causes of the financial regulatory crisis that has gripped this country's capital market and to report our findings to the Nigerian public."
In her presentation, director-general of the Securities and Exchange Commission (SEC), Arunma Oteh, said SEC's forensic investigation uncovered evidence of manipulative transactions in the stock of listed companies outside the floor of the Exchange. "Between 2007 and 2009, the market lost over 70 percent of its value," she lamented.