KOGI GUBER TUSSLE: STOP DISTORTING FACTS GROUP TELLS ECHOCHO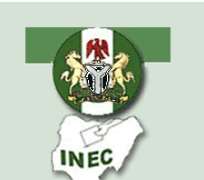 A group under the aegis of Kogi Destiny Defence Forum (KDDF) has called on a Peoples Democratic Party (PDP) chieftain; Mr. Jibrin Isah Echocho to stop distorting the judgment of the Supreme Court on the December 3rd governorship election which produced Capt. Idris Wada as governor of Kogi State.
A statement jointly signed by ThankGod Onu, Kelvin Okah, Adeyemi John President, Secretary and Publicity Secretary of the group respectively said the position of the court on the issue is clear and coherent enough to any discerning mind.
The group contended that while adjudicating on the issue, the Supreme Court declined to give any consequential order while maintaining that a consequential order must instantly flow from an original judgment.
'According to the Chief Justice of Nigeria (CJN) who read the unanimous verdict, a consequential order must also be based on reliefs sought by parties in a matter ab initio. Thus, the court declined to oblige the PDP and other litigants, including one Jibrin Isah Echocho any order whatsoever,' the group stated.
The group wondered why Echocho is still parading himself as the governorship candidate of the PDP, Kogi State. He effectively relinquished the mandate he is laying claims to, by participating in the September 22 governorship primaries of the party, where Wada emerged as the PDP standard bearer, before emerging as the governor of the state at the poll.
'As hard as they labour to obfuscate issues, they cannot run away from the established fact that Jibrin Isa Echocho voluntarily went to the PDP headquarters in Abuja to collect a refund of N5million he deposited to buy nomination form to contest the so-called January primaries. That the said Echocho purchased a new Expression of Interest (EI) form, a new nomination form and submitted himself for screening, travelling all the way to Nasarawa State on September 18, 2011 for the exercise.
The said Jibrin Isah Echocho was also in Lokoja, moving from one hotel to the other on the night of September 21 up to the wee hours of September 22 and went into the polls where he scored a single vote in an election that was televised,' the statement noted.