CAN THIS ZAMBIAN SOLDIER KILL THE ELEPHANT?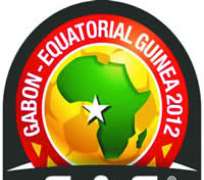 Call it a David versus Goliath fight and you would be damn right as Zambia and Cote D'Ivoire test strength on Sunday to decide the winner in the Equatorial Guinea/ Gabon 2012 Nations Cup.
A look at the pedigree of the players being paraded by both sides will show that the Zambians will pass for the David of the Sunday clash, while the star- studded Ivoriens, who ply their trade in Europe, will pass for Goliath.
For the Zambians returning to Libreville will be an emotional thing as that city was the scene of Zambian football's greatest tragedy.
In April 1993, the Zambian national team played an African Cup of Nations qualifier in Mauritius, which it won 3-0. The team was then scheduled to play a World Cup qualifier a few days later in Dakar and en-route to Senegal, the plane stopped in Libreville to refuel.
Shortly after take-off, one of the engines caught fire and the pilot was said to have switched off the other engine, causing the plane to plunge into the sea, killing all 30 persons on board. Among the passengers were 18 players of the national team, which at the time was considered one of the top African teams.
One man who all Zambians would be looking up to on Sunday to lead their onslaught for the coveted trophy is the newly promoted soldier, Warrant Officer Christopher Katongo. Katongo, 32, is the captain of the side. It is not a hyperbole to say that the entire team is built around him. The China-based forward has been doing a yeoman's job since the competition started. So far, he has scored three goals and expected to score on Sunday if Lusaka is to come alive with celebration.
Against Ghana in the semi final, Katongo threw away a sitter of a chance. He must not be wasteful in the final if he hopes to kiss the Nations Cup. Star-studded Cote D'Ivoire that parades the like of Didier Drogba, reigning African footballer of the year, Yaya Toure, Solomon Kalou, Emmanuel Ebue, Arsenal's Gervinho and Didier Zokora are no doubt the favourites for the cup.
But with ghost of the Zambian soccer martyrs hovering in the air in Libreville, anything, just anything can happen and this is why nobody can afford to dismiss the Katongo-led Chipolopolo (Copper Bullets) who are hell bent on setting Zambia free in their third final appearance ever having reached the same stage in 1974 and 1994 losing to Zaire and Nigeria respectively.