FG UNCOVERS PLOT TO BOMB INEC, CBN OFFICES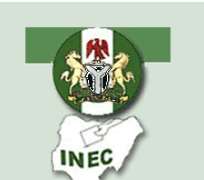 Defence authorities have reportedly uncovered a plot to bomb the national headquarters of the Independent National Electoral Commission (INEC) and the Central Bank of Nigeria (CBN).
Also on attack in a fresh orgy of violence set to be unleashed on Abuja, the federal capital, is a highbrow hotel in the heart of the city (name withheld by us).
However, detailed analysis of the plot, which was said to have been picked by the Directorate of Military Intelligence (DMI) as well as the Defence Intelligence, reportedly indicated that it had a political undertone and was part of the fireworks over next month's gubernatorial elections in Adamawa and Bayelsa States.
Military sources confided that the planned attack on the critical facilities, if executed, would be blamed on the rampaging Islamist sect, Boko Haram, but an analysis of information available to the military intelligence authorities traced the plot to the machinations of 'do-or-die politicians'.
Specifically, the plot to bomb the INEC head office in Abuja is said to be linked to the governorship polls slated for Adamawa and Bayelsa States on February 4 and 11 respectively.
While a former military administrator of Lagos State, Brig. Gen. Mohammed Buba Marwa (retd.) of the Congress for Progressive Change (CPC) and incumbent Governor, Vice Admiral Murtala Nyako (retd.), are the major contenders in Adamawa State, Governor Timipre Sylva is slugging it out with a federal legislator, Hon. Seriake Dickson in Bayelsa State.
Intelligence sources said the bombings on the CBN headquarters and the hotel had been planned to take place simultaneously to give an indication of coordinated attacks on national assets with a pre-arranged plan for a fake Boko Haram spokesman to announce through a foreign media station that the sect was responsible for the attacks.
Consequently, the defence authorities have reportedly placed a security alert on the FCT with a directive that the present military strength at INEC, CBN and the hotel, among other critical facilities, should be beefed up.