ION Film Festival: Dream ComesTrue – Nollywood Stars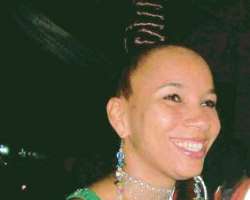 The ION International Film festival has come and gone but it has provided a lifetime experience for the entertainment world particularly practitioners in the Nigerian Movie Industry called Nollywood. Most of them who witnessed the event expressed gratitude to the Rivers State Governor, Rt. Hon. Chibuike Amaechi, who hosted the festival for the first time in Africa as it gave them the opportunity to interact with movie makers and actors all over the world including celebrated Hollywood actor Giancario Esposito, Malcom X and Bollywood acclaimed actress Makhija Masumeh.
It was also an opportunity for Nollywood faithfuls to have a glimpse of some of their celebrated stars such as Genevieve Nnaji, Kate Henshaw-Nuttal, Rita Edochie and Rivers State- born, former Miss World Agbani Derego. Others include Sam Dede, Francis Duru, Gentle Jack as well as seasoned movie producers like Dickson Iroegbu, Kingsley Ogoro, Lancelot Imasun and Engr. Reginald Orlu among others.
The Nigerian music industry was not left out as most of the artistes attended the event among whom are, Rivers State born singer, Duncan Mighty, Wande Coal, Seun Anikulapo Kuti, Anambra born music sensation Nneka and Bayelsa State born rare of the moment, Timi Dakolo.
Apart from showcasing some of the over 82 films nominated for award in the various categories such as Animation, Documentary, Narrative feature, short films, student short films, music videos and youths project in which Nigeria won most of the awards, there were opportunities to participate in panel discussions with accredited industry professionals on movie financing.
This provided opportunity for the discussants to brainstorm on issues bordering on film value chain and the different models to attract finances to film production and the roles of different stakeholders in ensuring that funds were channeled into film production and the development of Nigeria's entertainment industry. Some of the discussants include representatives of World Bank and other Nigerian banks, firm Managers, consulting films, regulators, producers and distributors.
Another important event was the panel discussion on distribution to explore the best distribution for Nollywood content to ensure profitability. This was ably handled by the Director General of the National Film and Video Censors Board (NFVCB), Mr. Emeka Mba, who spoke extensively on the board's new distribution frame work aimed at ensuring effective distribution of Nigerian movies to curb the menace of piracy in the industry as well as discussions by accredited producers and actors who discussed the possibilities of co-production with Nigerian producers that can provide stories for a wide market appeal.
It is therefore no gainsaying the fact that the festival held in Port Harcourt between 9th and 12th December 2009, is one of the best things to happen to Rivers State and Nigeria as a whole. Apart from exposing the state to the world, it has brought countless opportunities which if properly harnessed would lead to rapid development of the nation's movie, music and tourism sectors of the economy as well as boost the revenue base of the state.
Though, some Nigerian artistes who spoke in an interview with The Weekend Tide complained of alleged marginalisation by the organisers as they were not carried along, most of them are of the view that it is a dream come true and big plus to the entertainment industry in Nigeria, stressing that, it has provided a rare opportunity for them to interact and partner with top celebrities and professionals from Hollywood and Bollywood, the world's first and second movie industries in the world respectively.
For Ibinabo Fiberesima, Chairperson of the Actors Guild of Nigeria (AGN) Rivers State chapter, the purpose of the event is to promote our film industry. It is a wonderful experience and a dream come true, we thank Governor Chibuike Rotimi Amaechi for his efforts in bringing the film festival to Port Harcourt.
She said apart from providing job opportunities to many, it is an opportunity to prove to the world that Rivers State is a peaceful and hospitable state and not a state where militants, kidnappers and other miscreants hold sway as people erroneously tag the state, so it is a big plus to our image it has given us projection as a state where peace and tranquility reign.
"I personally want to meet the big stars in Hollywood and Bollywood, I am even more honoured that this is happening, it has made the world to know that AGN exists in the state and I am even more honoured that this is happening especially when I am the chairperson."
Engr. Reginald Orlu, Chairman, Association of Movie Producers (AMP) Rivers State Chapter, said the film festival provides a great opportunity to meet movie producers from Hollywood, Bollywood and other movie industries in the world. It will also create an enabling ground for the distribution of movies. For all the states in Nigeria, God knows why Rivers State is chosen, it is a sign that the world appreciates our peaceful environment and legendary hospitality. It will showcase our works and various locations for movie making.
According to Francis Duru Chairman AGN Abuja, the ION Film festival is the biggest thing to happen to Nollywood and Port Harcourt, the heart of creativity and it is a good thing especially this period, when people are talking about peace, co-existence and cohabitation. The challenge now is to make good use of the opportunity the event has accorded us to get it right and improve on our standards so that we can compete favourably with Hollywood and Bollywood which are the leading film industries in the world.
According to Alaso Wariboko; a Rivers State born Nollywood actor, he is very happy for the event because it is a great opportunity for Nollywood to get to the neight of movie making. He, however, observed some sloppy arrangements stressing that most of them were not informed and they feel slighted.
He said here in the state, there are good artistes that have all the potentials to rule the movie world. The ION festival is a very big event and the artistes in Port Harcourt are on ground to work with them but we are not properly informed or carried along.
For Gentle Jack, The spirit of welcoming ION should not be dampened, everybody especially the artistes should see themselves as part and parcel of the event, it is only then that they can benefit from the opportunities the event provides.
Story by http://nollywoodgists.com