WHO CAN CONTEND PAPI- THE BOOTY MASTER?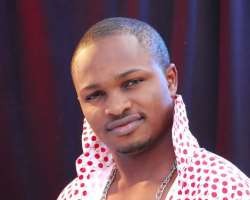 With the proliferation of so many artistes in Nigeria today, one artiste that is distinctively different from the pack is Bodurin Olalekan Ebenezer a.k.a. Papi born into a modest family of Bodurin, the famous family in the popular city of Ikenne- Ijebu Ode in Ogun State, though, Papi was born and bred in Lagos. The handsome dude is already making waves in all the nook and cranny of Lagos and beyond with his maiden musical effort entitled 'Won Gbe'.
The very rich in lyric and very melodious song is the next thing in Nigeria market today that has been having a huge demand even when the full album is yet to be released. Papi, in one of his promotional tracks, says he's ready for contest and anyone who can dare him can come forth. "Who can contest me? I am on fire, hotter than Timaya. Who be the master, me or the Koko Master? I am Booty Master…."
, Ruggedman to mention but quite a few.
Papi, the Booty Master is the youthfully looking Naija most promising act who is saddled with the responsibility of giving Naija Music a new lease of life by totally rebranding it for the global world. With his two promo singles produced by Da Smoke and Don J Wizzy 'Wongbe and Ibadi' which have become every DJ's delight both in clubs and radio stations, Papi has been able to register his presence in the hearts of all Nigerians most especially the music lovers. His maiden musical effort is a riddle, only the wise can solve it. Who can contend the Booty Master? It's not a statement of pride or arrogance but a question of talent coupled with strength.
Today, Papi is full of the needed energy to compete favourably with the existing big names in the industry and he has already made that known in his 'Won Gbe's track.
By Malik Alomaja
Story by www.nollywoodgists.com