'OUR NEW YEAR RESOLUTIONS' – TOP CELEBS SPEAK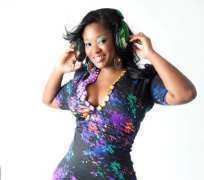 Our reporters ask some of your favourite celebs for their new year resolutions. And, as you'll see, it's different strokes for different folks…
>

NAETO C
'I've not really given much thought to the New Year Resolution thing, until you asked. However, I don't really make resolutions but generally look forward to a brighter year ahead and hope to go only higher.'
>

MIKE AREMU
'My New Year resolution is to get closer to God, be quick to forgive. Engage more in humanitarian activities and be more positive about Nigeria.'
>

WALE EWEDEMI
'Help entrepreneurs achieve their dreams. Manage my time better. Create more opportunities out of situations. Make more money.'
>

SEGUN ARINZE
'My brother, I hardly do New Year resolutions, because by the time the New Year gets to the first quarter, you'd have forgotten about it. However, the important thing is to get closer to God and adapt as the world changes'.
>

DAREY
'I hope for a great 2012 because I had a phenomenal 2011.with so many blessings and surprises. I pray the New Year brings good health, a new direction and more blessings for my family and everyone around me!'
>

TERRY THA RAPMAN
'To stop having New Year resolutions because when I have it, I usually break them. I'm just going to learn from mistakes of the past and know what not to do this year.'
>

EUCHARIA ANUNOBI
'As a minister of God, I can't disclose my New Year resolutions. You just have to watch out and witness the manifestation next year'
>

TONY OKOROJI
'To make the music pay for Nigerian artists'.
>

2FACE
'Being myself, one love'
>

DON JAZZY
To continue to be better at the person I am
>

KEL
'To be more organized and quit procrastinating so much. I don't believe in New Year resolutions. At my age, I have tried many times. I now know that it is what is in your heart that counts and you have to pray to the creator to give you strength to change what you don't think is right in your life.'
>

KUNLE BAKARE
'I generally try to understand the will of God, I try to be a better person and live the will of God better every day'
>

MATSE
'I pray for strength to live through each day till the last, so my New Year resolution is to be a stronger woman'.
>

SOUND SULTAN
'My New Year resolution is same as last years; never to have a New Year resolution!'