Re: Nigerians in Diaspora, USA (Fact book) Launch/Fundraiser/Award Ceremony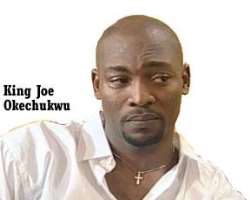 Re: Nigerians in Diaspora, USA (Fact book) Launch/Fundraiser/Award Ceremony Dear Friend, We cordially invite you to attend and participate in our upcoming event. We appreciate and value, not only your presence, but also a letter of endorsement in support of our event. The event is the Nigerians in Diaspora, USA (Fact Book) Launch/Fundraiser/Award ceremony.
This award will be presented by the acting Nigerian ambassador to the United States, Ambassador Baba Gana Wakil and the Chairman House Committee on Diaspora, Honorable Abike Dabiri-Erewa on Saturday December 12, 2009 at the Ballroom, Blackburn Center, Howard University Washington DC from 5:00pm - 10:00pm. Admission is free! Event is supported by the Federal Ministry of Information and Communications, and organized by World Ebony Network, a 501(c) 3.
This ceremony presents King Joe Okechukwu's book version of his documentary on Nigerians doing great things in the Americas. His project goes a long way to show the side of Nigeria many do not know and to reveal the important contributions Nigerians have made to the Americas and to the world at large contrary to the much believed negative image presented by the media to the entire world.
Mr. Okechukwu, an acclaimed Nollywood Actor, a graduate of the New York Film Academy at the Universal Studios in Hollywood, and a board member of World Ebony Network has worked exceptionally hard over the past months gathering facts and data about Nigeria's ingenuity and their contributions to the world.
This event will be one of its kind. It will provide other Africans and non-Africans the opportunity to congregate under one roof to learn about Nigeria and its way of life. The organization is striving to reach out to notable Black/African personalities like you to assist us in spreading this message of Black unity, promotion, and preservation of African cultural values in our community.
This event supports the mission of the organization, which is found at www.worldebonynetwork.org Given the support of Her Excellency, Prof. Dora Akunyili, the Honorable Minister for Information and Communications, the presence of her Excellency, Honorable Abike Dabiri-Erewa, and the recognition of Nigeria, America, and Africa's acclaimed, some of whom include our honorees, the two youngest African American pilots who flew across America this year and last, Prof. Phillip Emeagwali (the father of the Internet), Wale, the Nigeria's fastest rising Hip Hop artist in America, etc., the event will attract a lot of media attention.
This event has received great support from the Nigerian government and will be co-hosted by Magic 102.3's top rated radio show host, Olivia Fox and JC, will be aired on all the radio stations in the Washington DC Metropolitan area. The African Ancestry, a genetic genealogy company, will be offering DNA testing to people of African descent to enable them trace their ancestry back to their African country of origin. As a result, we found it a noble idea to request your presence and support in presenting the award to our honorees. Thanking you in advance, Sincerely, Ezi Mecha President
Story by http://nollywoodgists.com