ZAFAA AWARDS CO-ORDINATOR,MR CHUKWUDI ALLEGEDLY FLEECED BENITA NZERIBE,ELVIS CHUCKS AMONG OTHERS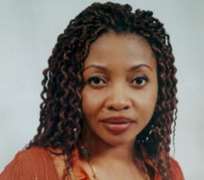 Though the 2011 recently held Zafaa award has come and gone yet controversies still trail the event.As some actors and actresses,billed to attend the ceremony in London have bad stories to tell.
Just as their colleagues who won in one category of the award or the other are still in the euphoria of their winning.One of the coordinators of the award,Chukwudi is presently enmeshed in an alleged visa fraud over the award ceremony.
Some top actors and actresses allegedly gave him some money to help them procure UK visa for them to attend the show,but more than a month after the award,Chukwudi neither procured any visa for those actors and actresses nor return their money.
He is even alleged to be avoiding them.A situation someone say is an attempt to dupe them of the money,after all the event has since come and long gone.
Zulu African Film Academy(ZAFAA) is an annual event used to promote and celebrate showbiz stars both in the movie and music sector across Africa.
The story has it that the boss of the award,Sam Anwuzia as well as Chukwudi usually help people to get visa's for the event and it is on this strength that these actors allegedly gave money to enable them attend the 2011 edition of the award.
Though it was gathered that some of these showbiz stars got their own visas,however a couple of them were not that lucky.And these are the ones who are now calling for the head of Chukwudi to either refund their money or incur their wrath.Some of those showbiz stars allegedly fleeced by Chukwudi are popular actress,Benita Nzeribe,Elvis Chucks,Chidi Ihezie,Emeka Makeze ,a certain guy called Bishop among others.
We put a call through to some of the actors in this incident.
One of them,Elvis Chucks confirmed the story.In his words on the phone,Chucks,a top movie maker said," I have reported this to the police and I have given him,Chukwudi time to pay me back my N305,000 that I gave him or else,I will officially call a press conference concerning this"
He went futher to say, yes,am not the only one involved in this.There are a lot of other people he also collected money from.but like I said,I am waiting for the time I gave him,and then I will sing a different tune that he might understand"

Elvis Chucks