KEROSENE EXPLOSION KILLS NURSING MOTHER, 5-YEAR-OLD DAUGHTER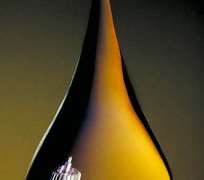 It was a tragic end for nursing mother of two, Mrs. Nkechi Ozuku and her five-year-old daughter Nnenna, who lost their lives to a kerosene explosion believed to have been caused by adulterated kerosene bought by the family.
Fire resulting from the explosion claimed the lives of the nursing mother, her five years old daughter leaving her husband and three months baby in critical condition.
The woman 35 and her daughter Nnenna had died at about 11:00am at the National Orthopedic Hospital, Enugu yesterday following severe burns they sustained in the fire incident from the explosion from a lantern.
Her husband, Emmanuel Ozuku and three months old baby, Chinemerem lay critical on the hospital bed and were wrapped in bandages when our reporter visited the hospital yesterday afternoon.
Narrating the incident, which occurred Sunday night, elder brother to the victim, Francis Ozuku disclosed that Nkechi was attempting to add kerosene to the lantern the family was using following power outage from Power Holding Company of Nigeria (PHCN).
Said he; 'Immediately, there was an explosion that engulfed the entire building.  The entire thing covered Nkechi and the children; my younger brother Emma who was already in bed could not find an escape route.'
He narrated how he ran to his brother's house at No 12b Aguabo road, Iva Valley on hearing the explosion, pointing out that the prompt response of neighbours had saved the entire building from being engulfed.
According to Francis, he had escorted his brother home that night after they attended a meeting, adding that the incident took place at about 10.00pm.
He said through the assistance of neighbours, they were able to take the victims to the hospital, lamenting that the incident was a big blow to him.
He said that he suspected that the kerosene said to have been purchased in one of the filling stations in the area last Friday was adulterated.
The remains of Nkechi and her daughter had already been deposited in the mortuary, while her husband and baby who were wrapped in bandages continuously reeled in pains.
Meanwhile, members of Ozuku family who took the remaining kerosene suspected to have been adulterated to the popular filling station located opposite Ugbo-Odogwu on the Enugu-Onitsha expressway were told by the operators that the killer kerosene could not have come from the station as nobody else had complained about the genuineness or otherwise of the product.
But a young man who claimed he escorted Mrs. Ozuku to purchase the kerosene from the filling station last Friday insisted in a chat with newsmen that the inflammable substance was actually bought from the station.
Francis, however, said that the matter has not been reported to the police as they were busy trying to rescue lives of the victims.