NUJ President Urges FG To Bailout Media Houses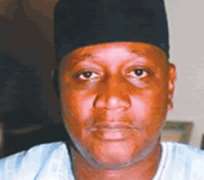 CALABAR, November 02, (THEWILL) - The President, Nigeria Union of Journalists (NUJ), Comrade Muhammed Garba, has urged the Federal Government to as a matter of policy bail out dwindling media houses in order enable them perform optimally.
Speaking during a courtesy call on Governor Imoke in Calabar, Monday, the NUJ boss contended that most media houses are grossly underfunded thereby making it impossible for them to move in line with current trend in the industry, adding that the Federal Government come to their rescue by providing the necessary fund to upgrade their facilities.
He maintained that since the industry is now digitalized globally, it was therefore imperative for proprietors in Nigeria to upgrade their facilities in line with current realities, adding that when such an environment is created, practitioners will be encouraged to perform their statutory duties without any form of barrier.
While harping on ethical conducts by practitioners, welfare, as well as safety and insurance policy which he noted are very critical to practice, Comrade Garba assured Imoke of his readiness to encourage his colleagues to propagate the modest achievements recorded by his administration through the live changing programmes/projects which have also added much value to the State despite its lean financial stand in the country of status.
He commended the governor for appointing a professional among their colleagues as the Special Assistant/Chief Press Secretary, Mr. Omini Oden, adding that such camaraderie will further strengthen their partnership with the State as well as cement the cordiality both partners are enjoying.
Cross River State Governor, Senator Liyel Imoke promised to reciprocate the effort of media men in the State by obliging to the creation of a media village which land has already been allocated, adding that effort have also been made to allocate the State Council Secretariat to a new befitting office following the seizure of the old office complex by the State Government.
He acknowledged the fact that as the industry grows, challenges abound, and stressed the need for them to grow in line with the time while also upholding the tenets of their profession especially, objectivity.
Governor Imoke noted that one of the things the industry needs is capacity building to meet the ever dynamic media environment, maintaining that the State Government will on its part ensure that all its media personnel undergo the required training programmes to keep them abreast of current practice.
While urging them not to relent in redeeming the nation's image in the global arena through matured and accurate reporting, Imoke thanked the President for being sensitive to the welfare of his colleagues instead of seeking his selfish interest and assured him of his readiness to partner the Union.