Sarah Ofili is engaged to Ikechukwu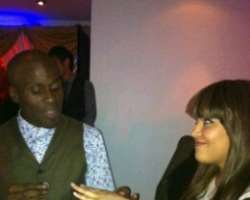 It is official, they are now engaged. Yesterday was Sarah's birthday and the rapper asked her publicly if she will marry her. She said an exciting yes! And that was what followed in the Picture ABOVE…
For all who have called their 'love' hype, tongues out to you guys, Lol. Not my readers o, lai lai, not my ever dashing readers.