AYO ANIMASHAUN: REASON I PICKED RITA DOMINIC AS AWARDS' ANCHOR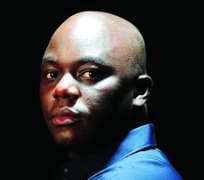 Ayo Animashaun, the brain behind Hip-Hop World Awards now called 'Headies' started the music award in 2006 and ever since it has become the talk-of-the-town. In this interview, the CEO of Smooth Promotions talks about his struggles, challenges, and how he has been able to make the award stand out from all others in Nigeria.
From Hip-Hop Award to Headies
The name has not been changed but has been adjusted. The name of the trophy is 'Headies'. The event itself is called Hip-Hop World Award. But now we have decided to lay more emphasis on the reward, which is the trophy we are giving out. So, rather than laying emphasis on the event, we are shifting our focus on the award now. We just slightly modified it and it is easier with the 'Headies'.
Inspiration
The award was inspired by the need for such a platform. There was no brand that understood the urban contemporary music and rewarding talent in the country. So we came to fill the vacuum.
Rita Domnic and Eldee as anchors
I didn't personally choose Eldee and Rita as anchors of the award. We normally vote in house. And after voting on that day, they short listed Rita Dominic and Eldee. Obviously, Genevieve was also in question but at that point we were told she wouldn't be available. At the end of the day, we picked Rita Dominic.
What to expect
I would love people to come and see for themselves. You know I love the surprise element. We are going to step it up again. We are going to do all our best to step it up.
Credibility of Headies
The problem is that if you think everyone would just keep quiet, and no one would complain because it is credible then that is a big lie. People are bound to be disgruntled, there is no way you have five people in a category and just one person wins and the others are happy. For instance, the award for this year, I don't know the winners. Any award that is worth its salt, when people lose they will certainly feel hurt. If it is not big, it won't hurt you when you loose and you won't celebrate when you win. There is no soccer match that is worth it that players would win and they will not celebrate, even the fans too. And if you lose a match and you are not bothered then the match is not worth winning. Check on the Internet and you would be amazed at what people are saying about the Grammy.
You will be surprised that many people abuse them, and the following year they would be looking forward to it again. Check BET awards people have different opinions about it, everybody has their opinion. Sometimes people will even be asking for songs that were released after the nomination to be on the list, which should not be so. We have just decided to face what we know how to do best and do with best intentions and credibility. We have decided to ignore side talks and move on. The same artiste that complained, when they won, we still have them on tape where they were saying that the award was the best and stuffs like that. But the year they don't win they say it is 'ojoro'. Well, we have to take it like that. Now, we have moved past what anyone is saying and we try to make it as transparent as possible. We have criteria for nomination, it is very simple and you can check, it is just like a marking scheme. If you are wining you'll know and if not, you'll also know.
Not a rosy life
It has never been rosy in Nigeria, I don't know who says it is rosy but it is a lot of hard work. We are facing it with guts and a lot of conviction that things would work out well and we pray things will work out. When you do what you enjoy doing, you will be able to scale all the hurdles to get to your destination. This year for instance has not been a big year for award organizers because a lot of us are struggling with budget. We know the kind of budget other countries command for music event like this and we are far, far behind. We have been blessed so far with some sponsors but even with sponsorship we are still far away from it because they don't want to throw away their money.
They want to achieve something with sponsorship. They have their own agenda for sponsoring any event. They have what they want to achieve for their brands. So, there is no brand manager that would just dish out money, if you do not have what to offer them. And when you want to offer them something, it would cost some money to execute it. Really, it has not been very rosy. Trust me because they try to squeeze the best out of the event, they try to explore the event to their brand advantage, which I think is fair. I know we need to do more but they also need to do more in support of entertainment. What I am saying is that we can be better than this. No event in Nigeria is self-sustaining, the year they are not there to give you that kind of support you are in trouble.
Challenges
Getting people that are very creative to be a part of this is a challenge because they are also very busy. You know to put this together we need like minds, great minds, entrepreneur and vibrant people. So for these people to come together every year is a lot of work. We can't possibly pay everybody; sometimes we can't even pay at all because we should be spending five times what we are spending but we don't have enough. Also, the technical aesthetics that we need is not everywhere, it is only owned by very few people in the country. But, once they have an event and they are paying them three times more and it is clashing with yours, then forget it. We don't have very many people with technical-know-how. We don't have a lot of them; the very good ones are just few. Sometimes people go for technical partners abroad. But I am sure things are getting better because Nigerians are investing multimillion dollars in equipments but we also need to invest in manpower because people have to know how to use these equipments too. Nigerians go abroad and buy these things then keep them in their warehouse it is only a few people that can manage these equipments well. It is not the game of equipments but game of expertise.
Dreaming big
It is not big yet. Or should I say it is not as big as what is in my head now. We are not there yet. The award is not self-sustaining yet, I still have to beg some people for help, I don't have TV stations coming to buy rights, and sponsors are not chasing me for budget. They are not doing that yet.
On Hip Hop World magazine
We are going to re-launch the magazine on the same day of the award. It is starting all over again. We were doing so many things at the same time. Online media at that time was getting very stronger and we didn't want to do quarterly magazine anymore. All over the world, the successful magazines are the weekly and monthly magazines. There are very few successful quarterly magazines. So, we talked to ourselves that if we are not doing it monthly then we are not doing any publication. Now we are ready to do a monthly publication.
My success principles
My success principles are integrity, credibility, hard work, focus and prayers.