MC LOPH'S FIANCEE DISCHARGED FROM HOSPITAL+ ANOTHER LADY SURFACES WITH LOVE CHILD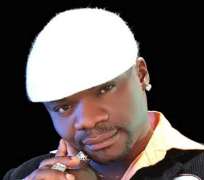 MC Loph's fiancée,Nkiru Orji has been discharged from Imperial Hospital having recovered partially from the injuries she sustained in the fatal auto crash that wasted the rap artiste,his only sister and cousin.
According to source,she didn't lose her pregnancy as was earlier feared.
We learnt she is now in stable health.
MC Loph burial plan released by the family,with input from Morgan Entertainment and friends of MC Loph,he will begin his final journey on Sunday,October 23,2011,with a candle light procession/tribute concert at Ojez Quadrangle,National Stadium,Surulere,Lagos.
There would be another tribute concert at Emmans House,Choice Hotel,Akwa,Anambra State on Wednesday,October 26,while a Christian wake keep would follow on Thursday,October 27.The Osondi Owendi crooner would be buried at his hometown,Igwuaro,Umunze,Anambra State(that's at late Kenneth Nwozor's compound) on Friday,October 28.
In another development, a lady surprisingly allegedly emerged few days after MC Loph's death claiming she has a male child for the deceased.Said to be from Anambra State,a close friend of the late artist,who preferred not to be named,told us that Loph did tell him about a lady that was claiming she has his baby.
Further findings revealed that late MC Loph record label,Morgan Entertainment has now taken over his mum's up keep.
The label has started paying Loph's mum a monthly salary of N30,000.
We were reliably informed that the retired school teacher would be benefitting from his late son's last record label for life.