E-x-c-l-u-s-i-v-e: Silverbird does not reject Nollywood films----Jonathan Murray-Bruce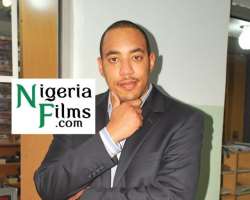 1.Can we meet you?
My Name is Jonathan Murray-Bruce. I'm an executive director at Silverbird.
2.What do you do?
Part of my Responsibility is running our cinema business in Nigeria. Ensuring we get good films from our distributors, maintaining the look and feel, expanding the business and making sure our movie goers are happy and satisfied.
3. How is business these days?
We are the largest cinema chain in Nigeria with 34 screens spread across 5 locations; we show hundreds of films a year, and serve hundreds of thousands of customers per year and we are still growing.
4. What is the relationship between Silverbird Cinema and Silverbird Distribution?
Silverbird Distribution acquires the rights to distribute movies from their studios/producers to the cinemas within their territory. They negotiate the contract terms and assist with publicity for their films. Silverbird Cinema is an exhibitor who exhibits films received from distributors(SBD being one of them).
5. Why do you reject movies at Silverbird?
It is all based upon the economic benefits that each film is projected to bring to the table.
Silverbird does not reject films, however Silverbird Film distribution like any other cinema distributor in the world can preview and advice on films meant for cinema and the ones meant for DVD release. We choose the films that we feel will be the most appealing to our audience. Let it be noted that even abroad not all movies make it to the big screen.
6. There has been negative publicity surrounding Silverbird and Nollywood. Why?
There are some that have said that Silverbird does not support Nollywood. It's not true. As a matter of fact, we have increased our viewings of Nollywood movies. During the last six months, we have exhibited a minimum of 2 Nigerian movies every month and if all goes well, we plan on doing more.
In addition, we assist with some of the publicity for the films exhibited at our cinema . Silverbird Cinemas will occasionally showcase a Nollywood movie through red carpet premiers like they do in Hollywood. To date, we are proud to say that we have exhibited and premiered a number of successful Nollywood films. The fact that we publicize these movies through our media branch gives us an advantage over our competitors.
Silverbird believes in Nollywood and we hope to establish an even better relationship with the community from now and into the future.
7. What are your plans for your Cinema's future?
We plan on expanding our cinemas across Nigeria and beyond Nigerian soil, and we are opening a new cinema in Ikeja this year, we are in the process of upgrading to digital projection technology, eventually we will expand our cinemas all across Nigeria.
8. What are your plans for the entertainment industry?
We believe that Nigeria needs Entertainment as much as Entertainment needs Nigeria and Silverbird will play a big part in being the guiding light as this industry explodes in the future.

Our commitment to entertainment is unwavering and with the talent and drive of our artists, film makers, actors and musicians, there is nothing we can't do.
Picture credit:Ayflavour Concept
© 2011 Nollywoodgists.com. All rights reserved. This material may not be published, broadcast, rewritten or redistributed without the express written consent of the publisher