AGN debunks wicked rumour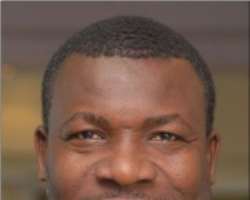 Mr. Ejike Asiegbu, the national president of the Actors Guild of Nigeria, AGN, has reacted to an allegation currently circulating within and outside Nollywood, that he gave sole rights to some groups of people to market Nigerian movies in an African country.
The popular actor, in a recent statement described the wicked rumour being peddled by a group of Nollywood practitioners that has been in a protracted battle with him, as not only false, but also malicious and defamatory.
The statement read in parts: "AGN wishes to state as follows that: It never at anytime gave the right to sell any Nigerian film to anybody or organizations outside Nigeria; the AGN sometimes ago got information that certain persons or companies were pirating Nigerian movies in certain countries and consistent with its patriotic mandate to protect the interest of Nigerian actors, all Nollywood stakeholders, AGN requested the assistance of a certain organization to help check this menace by monitoring the sales of Nigerian films and to make sure that royalties due to Nigerian actors are not compromised through these unwholesome activities. The organization was never asked to sell Nigerian movies."
Embittered Asiegbu continued: "The AGN requested that the films should be protected from pirate activity which carries with it a basic assumption that the said organization will obtain right of the copyright owners whether marketers, producers or other individuals or companies if they intend to sell any films."
He further allayed the fears of all, especially stakeholders. "The AGN by this statement is assuring all stakeholders in the industry including actors, producers, marketers, regulatory agencies that it will continue to act in the best interest of everybody. The AGN has not till date received money from anybody or organization on the above issue, it only mandated the said organization to provide it with information and proof of pirated movies particularly those produced by AGN as a body or its members and certainly not other Nigerian films."
The statement, which was sent to government bodies saddled with regulating the film sector such as the Nigerian Film Corporation, National Film and Video Censors Board, Producer Marketers Association of Nigeria and the National Broadcasting Commission among others, stated that the actors body had "already clarified its position with the said organization with a view to streamlining the true intention of the communication and understanding between both parties, which tended to have thrown up gray areas due to the lacuna in communication. "Thus, AGN has considered it necessary to make this statement following the information it has received that a group of disgruntled persons whose stock in trade is to oppose every good move to reposition the industry has been holding nocturnal meetings, forming committees and sharing money with a view to destabilizing the guild.
It is highly condemnable that some enemies of Nollywood can go as far as fabricating and distorting the contents of a document meant to promote and protect the industry from pirates with a view to achieving some devilish agenda. It is despicable that these desperate elements can go as far to denigrate the efforts and sacrifices of patriotic Nigerians living abroad," Asiegbu posited.
They will fail as usual because good always prevails over evil," a top aide to Asiegbu who prefers anonymity said last week. Asiegbu further challenged the purveyors of the ugly rumour to produce any document to the fact that either him as Ejike Asiegbu or the president of the AGN authorized anybody to sell Nigerian movies.