Smoke & Mirrors - (Nigeria's First CGI Movie)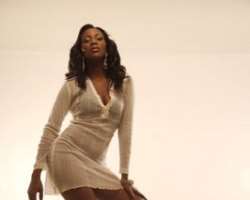 The Smoke & Mirrors Movie was made employing similar techniques used to produce movies like SIN CITY, 300, and SKY CAPTAIN & THE WORLD OF TOMORROW. The movie was shot on a sound stage in Veritas Studios, Lagos, against a green screen backdrop. The entire environment was then placed in using computer generated imagery (CGI). It was financed by Adonijah Owiriwa of ADONIS PRODUTIONS, produced by Ibironke Ojesebholo of CEROMS MEDIA, & directed by Ehiz Ojesebholo of NANTOONS STUDIOS in 2008, in Nollywood, Nigeria.
SMOKE & MIRRORS was recently nominated at the African Movie Academy Awards (AMAA) for Achievement in Visual Effects.