Husband beats wife to death over child's custody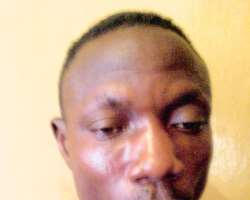 Standing at 5ft 11 inches, barrel-chested carpenter, Ajisafe Akande, appears like a formidable contender in the heavyweight boxing category.
But he did not fight an opponent in his category. He engaged in a fatal bout with his wife, Fasila, over the custody of their four-and-a-half-year-old son, Abdullahi. Fasila did not survive the fight.
Akande did not heed the warning of Horace, the Roman poet, who lived in 65BC. "Anger is a momentary madness, so control your passion or it will control you," Horace warns in his Epistles.
A Chinese proverb also cautions, "If you are patient in one moment of anger, you will escape a hundred days of sorrow." Neither did Akande consider the admonition of Chinua Achebe, who writes in Anthills of the Savannah, "An angry man is always a stupid man."
Returning from work late on Wednesday evening, Akande had gone to see Abdullahi, his son, who lived with his estranged wife, Fasila, in Balogun area of Orita-Gbaemu, Osogbo.
Having lost two of his four children, Akande had become critical of the welfare of the rest. Particularly, he had problem with the way his wife was looking after Abdullahi, and threatened to take him away from her. But Fasila had resisted previous attempts by Akande to take custody of the little boy.
Speaking with our correspondent at Oja-Oba Police Station, where he is being held, Akande said he was sad when he got to Fasila's residence and found Abdullahi all on his own without his mother. In that instance, Akande resolved to take Abdullahi with him but Fasila arrived shortly.
"I am an indigene of Osogbo," he began. "I live at No 3A, Ibokun Road, Osogbo. Help me beg government, I won't do so again. It's the devil's work. I did not mean to kill her. I did not touch her. She was the one that bit me and clawed me with her nails. It was when she bit my finger that I pushed her away. She dragged the boy with me. But I eventually removed the boy from her grip and I went to the police station to report the matter.
"I told the police that I had taken my son from his mother. I left my phone number and residential address with the police. When the DPO called me on Thursday morning, I thought he wanted to settle the quarrel for us. I did not know that my wife had died over the night."
When asked if he suspected his wife was having extra marital affair, Akande said, "I did not like the wayward life she was leading. I mean, she wasn't taking good care of the boy; she was not always at home and I felt this was affecting her upbringing of the boy."
An eyewitness, who pleaded anonymity, said the couple engaged in a tug of war over the custody of the child.
He said, "They were dragging the poor boy between themselves. The boy was weeping profusely but the man had the upper hand in the end and he left with the boy. He beat the woman when she prevented him from taking the boy away. She fainted after her husband had left. She was confirmed dead at the hospital."
The relatives of Fasila were still in shock when our correspondent visited her home on Thursday as they declined to comment on the issue.
A neighbour, who pleaded for anonymity, described Fasila as an easy-going young woman, who was hard-working and friendly.
"She loved Abdullahi so much and she didn't want him to be taken away by his father. She felt she was entitled to one of her two surviving children. She felt she would never have access to the boy again if his father took him away," the neighbour said.
Police Public Relations Officer, Osun State Command, Mr. Olabode Akinola, said the case would be transferred from Oja-Oba Divisional Police Station to the state Criminal Investigation Department, Osogbo, for thorough investigation.
The PPRO said, "We want to determine the motive behind the alleged act. Was it intentional or not? An autopsy will be performed to know the actual cause of death. Human life is sacred and violation of such will not be treated with levity."