I lost many deals for refusing men sex------Stella Monye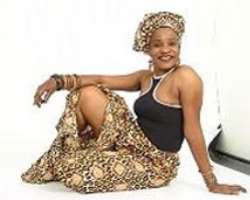 In this interview Stella Monye talks about how her music career started. She also talks about her son and why she is not married and how she lost a recording deal that would have changed her life. Stella Monye in her own words.
Background
I was born at Ade Oyo hospital in the ancient city of Ibadan. From a humble background my mother is from Edo State, my father is from Delta State. I am the fourth child of eight children. Six boys and two girls I am the first daughter.
My parents left Ibadan to look for work in Lagos when I was four years old. I attended Jehovah Jireh African Church Primary School Moshalasi Surulere. Sir Shina Peters attended the same school he was my senior.
From there to Methodist Girls High School. I later got admission into University Of lagos to read Theatre Arts. After a short stay I left Unilag for Obafemi Awolowo University ile-ife where I graduated. After my graduation I moved back to lagos.
As ayoung girl growing up with six boys turned me in to a tomboy. I used to wear my brothers clothes. I played football and climbed trees with them. Eventually I learned to be a girl. I loved sports while I was in high school and I took parts in sports activity and represented my school in several competitions. But that dream came to an end when I got injured while practising. I would have been a successful sprinter but somebody stepped on me with spike shoes while practising I was bare footed when it happened. It was terrible I thought I would not walk again . My father said no more sport activities for me and that was the end of that dream.
On her music career
I was still in lfe when I recorded my first album. I produced my demo and sent it to EMI RECORDS Lagos and forgot about it. Then one day I got a letter from EMI that my demo had been selected that I should come over. And that was how I was signed on. In 1984 my first album "Oko Mi Ye'" was released. That song was dedicated to my mother my father is a very polygamous man. And she went through a lot because of my father's polygamous ways. I was exposed to a lot of things because of the industry that I belong to. I met all sorts of people the good, the bad and the ugly. People who believe you must give something to get something. I am a rebel so I never got what I wanted. These things are not peculiar to the music industry alone. It's the same thing everywhere you go. This is what women go through in whatever career they find themselves.
On sexual advances
I lost a lot of deals because I said no to sexual advances. I used to put my feet down when it comes to that. Back then when I wanted to be on Premier Music label. The label was doing well and all their artists were well treated. The company then was ran by a white man. But I could not get on the label because of a man. He made it clear that the only way I could get on that label is to go out with him. I said no and that was it. It was in the late 80's. I saw the man years later he looked so wretched. I go out with whoever I want to. Whether he has a good job or not does not make any difference to me. I am not going to go out with a man because he thinks he is doing me a favour.
On royalty on her albums
When I was signed on by the recording companies I had no experience and no godfather. I am yet to collect a dime on all the four records released by the recording companies that signed me on. Yes I did go to ask for my money. But it was always one story or another. They never seem to know where the sales books are. I released my first album with EMI Lagos and the other three albums with Tabansi Records. And of course I had my problems with Tabansi Records. My albums were not promoted enough and I wanted us to sit down and discuss about it. But the chairman was always too busy to discuss with me. Eventually I left the company. I released the four albums between 1984 – 1990.
On how she survived
I survived because I was lucky to be one of the artist that were sent to international festivals to represent Nigeria. So I was able to survive on what I made from the shows. My father also supported me.
On marriage
I have never been married. Why? Because I have not given it a serious thought. And that is why I am still single. I have had several suitors. May be I don't know how to hold on to a relationship. Do you think it's a problem?. I think I back out of relationships too soon. I am not a fighter when it comes to relationships. As soon as I see lack of seriousness from the other person I just loose interest. I have been in love but not fallen in love. I am in my mid 40's, if marriage happens fine. Marriage is not a must for me. I am not banking on it.
On her son
What makes you think he is a love child? What if he is a mistake. I had my child when I was 17years old okay. It happened it happened and one has to go on with one's life. I have not made another mistake since that time because I am now very careful. I just told myself no more mistakes. I did not struggle to take care of him, his dad took care of him. Having more children and dating was just not important to me. Life itself it's more important. I don't want to talk about the father of my son.
On her son accident
I was away to do a show in the north. My mother came to visit me so I left my son in her care. When she called me to say my son had an accident. I didn't think it was something serious I thought it was one of those children minor bruises from playing football. But when I arrived Lagos the fourth day I found out he was in an emergency ward of the hospital. The accident happened in one of his friends compound. He and some of his friends were waiting for their school mate to come out and join them so they can go for their private lessons.
While waiting for the boy they started playing and running after one another. My son is a Taekwondo student I guess that gave him the confidence to climb up the tank of water in the compound. He slipped and fell on a sharp object. His groin area was affected. It was a very serious accident. It was a very terrible time of my life. He was n ine years when the accident happened in 1997. He got better but not without a fight. He had several surgery before he was okay. It took another nine years for him to heal. The part that was injured was his groin area.