YORUBA STAR ACTOR,MURPHY RAY SET TO WED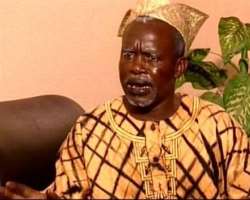 Murphy Ray is a household name in the Yoruba movie industry and his ways of interpreting his scripts and his prowess in the make belief industry has set him out as a name to reckon with.
Murphy is one of the families of Ray,in which four of them act professionally. He is widely known in movie for playing roles of a herbalist and also his voice irresistible.
However, according to a source, it was gathered that Murphy Ray who many beliefs should be in his late 50's due to his roles in films, he is just planning to get married before the year runs out.
It may interest you to know that Murphy is relative to other Yoruba movie actors who are Lasun Ray and Muka Ray.