EBELE OBI RECALLS FATHER'S KIDNAP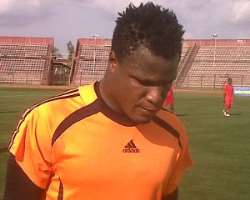 Mikel Obi's elder, Ebele Obi has revealed the incidents that led to his father's disappearance last week. Michael Obi is believed to have been abducted after he failed to return home on Friday.
Ebele who plays for Nigeria Premier League (NPL) club, Enugu Rangers exclusively told SuperSport.com on Tuesday that no word had yet been heard from those believed to be holding Obi Snr.
'We still have not heard anything from anybody. It is very very sad. He went to work on Friday and we have not seen or heard from him since then,' Ebele said.
The Flying Antelope also revealed that his father oversees the transport company which Mikel set up for the family near Jos, Plateau State.
'He (Obi Snr) always drives himself to work and back. That fateful day, we were trying to reach him on his phones without any luck.
The phones kept ringing but no one was taking the calls. After awhile, the phones stopped ringing. That is the situation till this moment,' he said.
He further revealed that all was been done to see that their father was reunited with his family once more.
'We are doing all we can to get him back unfortunately we have not heard anything from anyone and without information, it will be difficult for us to act,' he said.
Obi senior went missing on Friday evening. Another of his sons, John Mikel Obi who plays for EPL club, Chelsea has since launched a passionate appeal, calling on those holding on to his father to release him without delay.