NOLLYWOOD AND ITS TERMINOLOGY MIGRAINES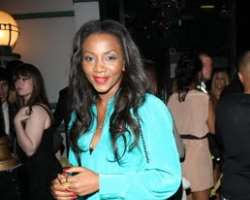 I was in Lagos this week at an academic conference entitled "Nollywood in Africa, Africa in Nollywood" held at Pan-African University from 21-23 July and convened by Professor Emevwo Biakolo, the Dean of the School of Media and Communication, PAU, and Professor Onookome Okome, of the University of Alberta. Special keynote speakers were pioneering "Nollywood scholars" Jonathan Haynes, John McCall, and Jane Bryce. Quite a few Nollywood practitioners attended as well, including representatives of the Cinematographers Guild, and star actors and directors Zack Orji, Bond Emerua, Paul Obazele, Stella Damasus Aboderin and others. Also present for some of the roundtables were Juniper Musa, representing DSTV's Africa Magic, Emeka Mba, the DG of the National Film and Video Censors Board, and Mr. Tex Bennibo of the National Film Corporation. This is the sixth "Nollywood"-themed conference I have attended in the past four years, the first one being held in Illinois, USA 2007, the second in Ibadan 2008, the third in Mainz, Germany in 2009, the fourth in Ilorin in 2010, the fifth in Ouagadougou, Burkina Faso during FESPACO February 2011, and the sixth at the University of Lagos in April 2011.
Needless to say, "Nollywood Studies" is quickly becoming a well established field and is attracting scholars from all over the world to Nigeria to study Nigeria's burgeoning film industry and its global effects. At this conference in addition to the participants from Nigeria, there were researchers based in Barbados, Canada, Germany, India, Italy, South Africa, and the United States. However, as positive a development as this emerging academic field is, there are certain problems with the concept of "Nollywood Studies" that I and several other scholars addressed at the conference. As South African scholar Nomura Makhubu pointed out, she had noticed from her preliminary research that when she spoke to Yoruba filmmakers, they did not see themselves as being a part of "Nollywood." The same could be said of some Kannywood practitioners.
When I speak to Hausa filmmakers, there are some who see Nollywood as a term which encompasses the entire Nigerian film industry in the same way that Nollywood scholars do, but most commonly in everyday usage Nollywood seems to be used as a term for English-language films. Hausa filmmakers usually define themselves as Nigerian filmmakers but use Kannywood to reflect their region of origin (though many have also pointed out to me that Kannywood is also a problematic term to describe the Hausa-language industry that spans northern Nigeria and across national borders). Professor Abdalla Uba Adamu points out that the term "Kanywood" (with one "n") was initially used as the name of a column in the Hausa language film magazine Tauraruwa in 1999, two years before New York Times journalist Norimitsu Onishi labeled the Nigerian film industry as "Nollywood" in 2001. Therefore while Nigerian film practitioners and audiences, including several who commented on my presentation this week, often question the divisions that have been created by the use of the term Kannywood, the term is a historical one—and not necessarily an intentional disassociation by the practitioners from the rest of the Nigerian film industry.
Professor Onookome Okome points out the term "Nollywood Studies" is appropriate because anywhere outside of Nigeria, video films are seen as "Nollywood" regardless of how practitioners within Nigeria label themselves. Jonathan Haynes in his 2005 Guardian essay "'Nollywood': What's in a Name?" addressed many of the concerns about the term, including the one I'm raising here. Haynes points out that though the term "Nollywood" conceals the diversity of the Nigerian film industry in much the "same way that 'Bollywood' covers up the production of Indian films in Tamil, Bengali, Telegu and other languages besides Hindi," that the name is "here to stay because the term is irresistible to journalists and, more importantly, because it neatly expresses powerful aspirations by people in the video film industry and by their fans to have a big, glamorous entertainment industry that can take its place on the world scene and appeal to international audiences." Both of these scholars acknowledge that "Nollywood" is a term for the video film movement as seen from outside, much as, Jonathan Haynes notes ironically "the coining of the name 'Nigeria' by Lord Lugard's girlfriend, which is still resented in some quarters, though for most Nigerians of the last couple of generations its origins has ceased to matter and the name functions the way the name of a country should. If one studied the usage of the term 'Nollywood', doubtless it would turn out that it is overwhelmingly Nigerians who use the word."
I can see the practical sense in the term Nollywood for the Nigerian film industry, and I regularly use the term myself, however, despite the answers provided by Onookome Okome and Jonathan Haynes, I continue to be concerned about the way the term, on which practitioners themselves differ, homogenizes a diverse industry. I also wonder how the divisions in scholarship on Nigerian-language films and English films affect how a larger public understands the Nigerian film industry.
For example, as I pointed out a few weeks ago, although Nigerians may be aware that there are multiple language industries in Nigeria, there is a popular perception, fed by media representations, that English language films are the vast majority of what makes up "Nollywood" even though, according to the 2010 National Film and Video Censors Board statistics, they are actually a rapidly decreasing minority. Indeed, at this conference, although quite a few of the presenters noted the existence of production of films in multiple languages, only five papers out of thirty-three papers or roundtables listed in the program dealt in any detail with non-English language Nigerian films or audiences: one nation-wide audience study, two papers dealing with Yoruba films, one on Ibibio films, and my own paper on Kannywood.
The accusation that Nigerian language filmmakers somehow "separate themselves out" from "mainstream" Nollywood production, thus, it seems to me is1) a biased understanding of what makes up a "mainstream", 2) a problem that is partially created by journalists, scholars, and national bodies by what they chose to cover. So here is my question: is the way the term "Nollywood" is popularly used merely indicative of an imbalance of language and attention that would exist in research on the Nigerian film industry whether or not the term had ever been coined, or does the term "Nollywood" itself contribute to the problem. And does it matter what terms practitioners themselves use?
I am not so bold as to propose scrapping the word "Nollywood." I tend to agree with Okome and Haynes that the term is here to stay; however, I do think that it is important to question truisms and establishments and to point out (as scholars Karin Barber, Graham Furniss and Joanna Sullivan have done for studies of African literature that ignore African language literature) the ways in which scholarship is not always neutral.
While the focus on global trends and world scholarship is exciting and important, we must be careful not to allow these interests to conceal and neglect thriving cultural movements performed in non-globally powerful languages. I'd be interested to see what readers think about the terms that have grown up around the Nigerian film industry.