ACTRESS CHIOMA OKOYE JOINS THE BIG LEAGUE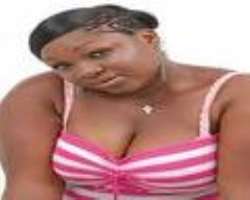 Actress Chioma Okoye is one of few Nollywood babes who are still waxing stronger despite the fact that movie jobs are not coming to them regularly.
Rumor mongers informed us that this plump actress who sojourned into the movie industry with the film entitled, War in the Church has moved from her two bed room apartment in Surulere, Lagos State to a bigger residence at Lekki.
This house is not the only new thing in Chioma's life. She was spotted on Tuesday last week at Surulere and one look at her revealed that she must have placed herself on a serious sliming routine.
This is because; this actress who was formerly on the big size is reducing her weight tremendously.
Having lost over 5kg, Chioma is gradually appearing sexy and more glamorous than before.