Leading Yoruba actors and actresses in 2008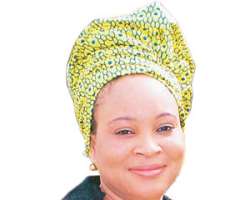 Last week, http://nollywoodgists.com brought to you a list of some top Nollywood actors and actresses who soared in 2008. This week, we serve you some Yoruba movie actors and actresses who made 2008 tick.
>Lola Alao
Lola Alao has been in the Yoruba movie industry for some time, but her skills have not waned. Although she has pulled her weight in the industry over the years, the outgoing year has been particularly eventful for the actress. She has appeared in virtually all the Yoruba movies. Besides, she also produced some hit Yoruba movies.
Ronke Oshodi-Oke
She is not only well endowed in the upper region, Ronke Oshodi-Oke knows her onions when it comes to acting. Having made a mark in the Yoruba movie industry, it is not a surprise that directors and producers are always running after her.
2008 has not been anything different. For her, it has been a fruitful year.
Toyin Aimakhu
Irrespective of the scandals that have trailed her in the outgoing year, Toyin Aimakhu sustained her wonderful acting skills.
A young producer, Toyin came into the movie industry not too long ago but has taken the industry by storm.
Bukky Wright
Bukky Wright has been able to sustain her reputation as a versatile actress who is always at home with any role she finds herself playing.
In spite of having been in circulation in the Yoruba movie industry for many years, she remains a strong actress who would give any other actresses a run for her money.
Saheed Balogun
He sure has many reasons to count his blessings this year. Last year, he survived an accident that nearly claimed his life. But he came back on track in 2008.
In spite of his marital problems, the actor remained on top of his game in 2008.
Femi Branch
Handsome hunk, Femi Branch, is the man of the moment in the Yoruba movie industry. His profile in the industry has enjoyed a meteoric rise and the actor does not seem prepared to slow down the pace.
He has had a lot of movies to his credit this year and seems to have overtaken many who were there before him.
Fathia Balogun
Formerly married to Saheed Balogun, Fathia is one actress who never allowed scandals or marital problems to affect her career.
She has always been a wonderful actress, and she continued to endear herself to fans with her skills in the outgoing year.