MOBIL PULLS OUT OF ATHLETICS TRIALS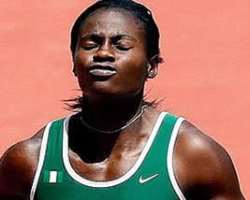 Nigerian athletics has suffered a major set back as Nigerian National Petroleum Corporation (NNPC) /Mobil Producing Nigeria (MPN) joint venture has withdrawn its sponsorship of the nation's athletics trials.
Mobil, in a statement signed by Gloria Essien-Danner, Mobil Producing Executive Director, confirmed that effective from this year, it will no longer be the sponsor of the Nigerian Track and Field Athletics Championship, which has become the foremost event for selecting Nigeria's representatives to major international athletics championships.
The joint venture had sponsored the 'Nigeria/NNPC/Mobil Track & Field Championships which has contributed to the development of sports in Nigeriain the last 21 years in keeping with its commitment to developing the youths, and providing them with opportunities to contribute to national development and progress in various capacities.
The sponsor, however, expressed gratitude to the Athletics Federation of Nigeria for the opportunity given it to sponsor the athletics trials which have produced many promising athletes for the country.
Athletics buffs were shocked that Mobil decided to pull out of the show a few days to the kick-off date of the trials in Nigeria.
There is always a whiff of excitement each time the Mobil Track and Field Championships draws near.
It is a period, top Nigerian athletes are called upon to give a summary of their build up to a major event and it is unfortunate that the sponsor is now leaving the scene .