OH WOW! BISHOP EDDIE LONG OPENS TWO NEW CHURCHES ASKS HIS CONGREGATION FOR $1000 SEED MONEY!!!!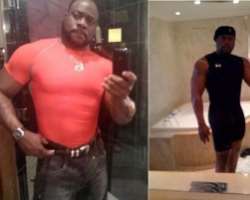 Crazy as it sounds especially after a sex scandal it is true.
New Birth Missionary Baptist Church, the Atlanta church led by Bishop Eddie Long, will be opening up two satellite locations. This leads you think about one thing. Should a man that has had questionable actions continue to branch out? Is this ministry or egotism?
The appointment of Darius Wise as the senior pastor of New Birth Denver, the latest satellite church location of Bishop Eddie Long?s New Birth Missionary Baptist Church was announced in April. Today, a new branch was announced for Birmingham. The churchis called New Birth Birmingham.
Long told his congregation yesterday that the mega-church recently received its certified audit back from 2010and 2009.He didn?t explain why the audit was conducted. ?All your money?s being done right and being calculated right,? he said. He then requested members of the congregation who could make $500 or $1,000 donations to give those seed offerings.
Question would you donate to get the church going? Are you still a member of the church? Hmm seems it is time to call my old buddy Chichi to find out if she still goes there!