HOW PDP RIGGED GUBER POLL IN ABIA -ANPP CHIEFTAINS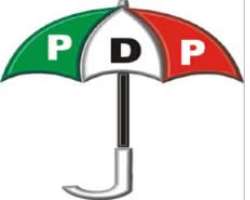 Though the April elections have come and gone and winners emerged from different directions, party members have continued to live with the memories of what transpired. Two chieftains of All Nigerian Peoples Party(ANPP) in the Abia State, Elder Kasidy Agbai and the party governorship candidate during the polls, Chief Anagha Ndukwo Anagha poured out their hearts during an interview with Daily Sun in Umuahia.
First to speak was Agbai, the Chairman, who spoke without fear or favour over issues concerning the election.
Agbai who was close to tears as he poured out his heart said that he has seen many elections in his life time, but none can be compared to this April 2011 general elections in terms of atrocity. He stopped at intervals to take a breath and then continued in a manner reminiscent of a woman that has been robbed and raped.
Then, he lamented thus: 'they carried all the papers and declared themselves winners. Well, it is only God that judges the activities of all men. God is there to judge them. One would have expected a reasonable cheating or rigging, but it was massive, massive, contradicting all electoral acts.' Then Agbai went further and stated ; 'They originally planned to make Abians poor so that they can govern us as they like.
'You can see what happened in Owerri. Because there are so many wealthy and educated people there , and the governor found it very difficult to rig or behave any how. But here in Abia, majority of us are poor. A few people took the allocation of the state to their own private coffers. Today, ask any Abian to come out and they will not, as they are weighed down by poverty . That is why we have a weak opposition. If it is in terms of money, we don't have it. But there are a lot of people behind us. They don't have the money to bring out to fight the evils in the state.'
Elder Agbai said he came to tell that a lot of things went wrong in all areas during the elections. 'It was not an election. The military and other security men were after the opposition. Even from the result they are showing, you will find out that the whole thing was a sham. We have been gathering information because we are going to challenge their activities in the Court. Where things that looked like elections were done, it started very late, there were falsification of results, snatching of ballot boxes.
'The INEC rules were not followed and INEC knew it , but connived with them to rig the polls in Abia state. INEC rules said that after election, votes should be counted after which result should be pasted. Did you see anywhere that results were pasted through out the election? The procedure of conducting an election was not followed. There was no true accreditation. People were accredited after that a few people came to vote .
'They tried their best because they have the power and they can bully people anyhow. But I know that it will not continue that way for ever. Some of our members who were arrested were taken to some distant places after the election and were asked to go.
We wrote a petition to INEC in the first election and there was no reply. We even called for the removal of the Resident Electoral Commissioner, Barr. Austin Okojie, because of his role during the first election and it didn't gather any water. Some of these things we are doing is just because we have to talk, and when we do , they do what ever they like. They can do anything they like today, but they will not continue for ever. Yesterday, it was another party but today, it is PDP. But I know that God is watching whatever anybody is doing. They are asking us to go to the main stream, have we not been at the mainstream? What have they done for us other than living in this tattered environment. It is not a question of being in the main stream , it is a question of who is leading the people. Who is the authority?
'Fashola in Lagos is not in the main stream, but you can see the beauty of Lagos since he came to power. We don't all have to belong to PDP in order to have a good government. It is a matter of who is in charge. Forcing a candidate on Abians is evil. But we are waiting on them. This is the last chance he has. If he couldn't play well in the first half, I don't think that this second half he will do anything different .
'All Abians are calling for a change from the Government in power, but that has not happened because there was a lot of intimidation and bullying. Go to the streets, all that everybody is talking is about a change, and they are holding us down , forcing their evil rules on the people. What baffles most of us is that they still come up on air to talk about God and their deserved victory, a people without the slightest sign of virtue in them . They carried all the papers and declares themselves winners, well it is only God who judges the activities of all men. God is there always to judge them.
The Bible says that the heart is so terribly wicked, who can know it except God. One would have expected a reasonable cheating or rigging, but it was massive, contradicting all the electoral acts , from A-Z. Even if you look at the result sheets , you can not read out anything from it. They were so faint as if the people handling them were primary school children. You can not read them. You can not photocopy them. There was no organization of anything because they know that what they are showing you is not the real one, and probably the one they will keep to themselves will be. The one that will be clear. It needs nobody to start overflogging issues. Anybody that stays in Abia knows that the result is fake.
'Only those from that circle of family. My message to Abia electorate is that they should be patient and that if we can not get it through the ballot papers, we can enter into prayer and get it through another means, which may be the Court. But if the courts disappoint us, we will start a fresh arrangement. Already, we are talking, managing ourselves to come up better than we are. We are going to build up a stronger opposition come 2015. It is not going to be easy. Abians will free themselves from the shackles of this wrong governance. There must be a change .
'We can't continue turning it into father and son, son and father and mother, no. It is a wrong system of governance. We must lift up our selves and say this is actually what we want. Everybody in Abia is tired but they don't have the courage to join the opposition because they have been so impoverished.Their original plan was to make Abians poor so as to govern for life. The Bible says that the love of money is the root of all evil. People joined them because they want to have something to eat and drink, even when they are seeing the evils with their eyes. They will still be praising them, that they are doing well.
'At the polling units, they were standing by, giving people one thousand and five hundred naira only, sharing rice. The security people were there, and turned their eyes the other way. And things were going wrong. The security men would have at least maintained the integrity attached to their profession.What has happened is a question of people in authority, the incumbent in power, using force and the military to divert the heart of men away from their desire. On the day of election, you would see the PDP men driving about , but once you are in opposition and they know that, you are in trouble.
'We have invited you here because we have not been heard. We have been talking, but no one has reported it, and so we asked you to come to see whether you will report our own side of the experience. If Abians should allow this to stay, Abia will be doomed for the next four years. 'It is a terrible thing that a government that has not been elected can force themselves on the people. Abians should start crying because they are in trouble. There is no where to start and there is no where to stop in this matter. Today, the people celebrating everywhere are the PDP people. Abia had been desiring for a change and if that change had come, there would have been true celebration all over Abia.
'We in ANPP believe that God has desired a change in Abia. If God had allowed this to happen, we are watching , and praying that may God come to the rescue of the Abia man. If we had one hundred people that are supposed to come out for election and they did not come out and only fifty four people come out, it simply means that whoever that has been elected was not elected by the majority of the people , but has been manipulated into office. Manipulating somebody into an office means that we may not have the real person in that office .And this means that the manipulators may be somewhere calling the shorts.
The same manipulators may manipulate the person out of office, and the same manipulators may not allow the person to function effectively, because from the confessions of our governor, he may think that he is coming to do better and do well , but the truth is that the manipulators may not even allow him to do whatever he has promised to do.
We feel that the manipulators should have allowed the Abia electorate to deicide if they will continue to go along with the incumbent governor or to make a change. Collaborating what the state chairman said on the conduct of the election, Arch. Ndukwo Anagha said that the type of rigging that was carried out by the government in power in the state was unprecedented.
'All we are saying is that there is the need for a rerun election in Abia State so that Abia can now say that that they have elected their own governor. If you take a look at what happened at the polling units, you will discover that there was no place where you had up to 200 people voting, yet they still had scores ranging from 500 recorded for the PDP. In Aba , you heard of places where there was no voting yet results were declared in favour of PDP. It was fraud, Anagha stated.