SOLDIERS TAKE OVER LAGOS ROADS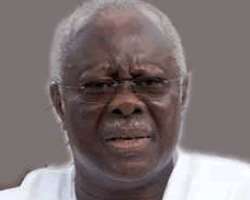 The presence of armed soldiers was very visible on the streets of Lagos during the presidential election. The soldiers, armed to the teeth, were stationed on major roads, stopping and searching vehicles.
They were not, however, harassing anybody.
A PDP chieftain, Femmy Carrena, said the presence of the soldiers became noticeable on Friday night as he observed over 10 checkpoints between Alausa and Iju road.
The soldiers are also manned the Badagry-Apapa Expressway, Alimosho, Iyana Ipaja, Lagos Island, Ikeja, Iju, Agege, Oregun, and Marina.
Meanwhile, former Deputy National Chairman of the Peoples Democratic Party (PDP), Chief Olabode George, on Saturday called on the Independent National Electoral Commission (INEC) to move collation of votes outside local government offices to ensure the process of balloting is completely transparent. George reasoned that collating votes at local government headquarters was fraught with danger of the controlling government influencing procedures.
Speaking with newsmen at his Evans Square family house, the former chairman of the Nigerian Ports Authority (NPA) said, 'The former INEC chairman, Maurice Iwu, was in the process of ensuring that before he was removed. I hope Jega would see this as an important issue to be tackled immediately after this election.
'In most places, because the local government facilities are being used, the government in control sometimes tries to influence voting. In Lagos, that is the situation and I remember we had complained to INEC and Iwu was about to address that before he was removed. I hope Jega would see this as an important matter to be handled immediately after this election,' he said