Encounter With Awilo Sharp-Sharp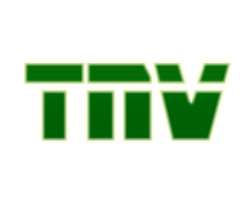 Victor Osuagwu is a popular name in the Nigerian Film industry otherwise known as Nollywood.The famous comedian and a graduate of Theatre Arts joined Nollywood far back in 1998 as an ordinary artist, but now he is fully into entertainment business.
A graduate of the University of Port Harcourt, Osuagwu is currently acting, producing, promoting and at the same time a salesman. Apart from being an actor, producer, promoter and a salesman, the popular actor is also into hospitality business, as he is currently running hotel business in Lagos. He does supply food to banks and other corporate bodies.
Married with four kids, Osuagwu is now 10th years in active involvement in the film industry. Although, he did not produce many movies on his own, the famous Nollywood comedian styled in more than 35 movies as core actor and acted (as actor) in over 40 films. Some of the famous movies he acted are Awilo Sharp-Sharp, One dollar and powerful civilian, among others.
Asked about his favourite movie, Osuagwu said that he likes, all the movies he produced and or acted, as, according to him, all his actions in the movies are challenging. He pointed out that "Only the general public can select the best among all my movies. To me what they admire much could be the best among all the movies I produced or acted".
He explained that "Like in Kano state, what I realised was that many people in the state watched my movie Awilo Sharp-Sharp and that was why when people of the state saw me during the launching of Changang truck, they all kept on chanting Awilo Shar-Sharp. And when we moved into the emir's palace for the usual courtesy visit to His Royal Highness, the Emir of Kano, Alhaji Ado Bayero, others called me One dollar, another popular movie that I acted. So from their actions, I came to a conclusion that, yes, many people have watched these movies and really admired them. Therefore, as far as I am concerned, all the movies I produced and or acted are challenging and only the general public can judge which among them is the best".
He explained that some people even confronted him in Kano over his movie Powerful civilian. They do congratulate him on the movie, saying it was a beautiful job. These, according to Osuagwu, are all signs of appreciation to contributions in the Nigerian film industry. He noted that he is currently shooting a new movie called Okada Street. He stated that various famous actors and actresses of Nollywood are expected to participate in the movie.
Apart from the Okada street movie, he has another big project in collaboration with Nigerian famous Musicians Mammuzee. The project, he said, will soon come to the lime light, as, according to him, preparations have reached an advanced stage for the completion of the project.
Asked how he is managing the activities of Nollywood and hotel business, the famous actor stated that business in Nigeria is like in any other place, its a matter of good management. "Like my hotel business, I have a manager, who is handling the business on my behalf. I only go to the place from time to time to check the records of the sales and if I have one or two advises that I can offer I do. I do also have consultants, which I do invite from time to time for his professional advice," added Osuagwu.
However, for the acting, Osuagwu stated that he does participate actively. He added that "I concentrate more on the activities of filmmaking rather than other businesses. But despite that I do not neglect other businesses".
As a promoter, the famous actor has entered a one-year promotion contract with an international company, Simba Motors. The contract, according to him, is to be completed by April 2009. He hinted that he had been with Simba Company as business partner since 2006.
Osuagwu described his relationship with Simba as cordial, saying had it been his relationship with company was not cordial; he won't be in Kano on the invitation of the company. He explained that he does gives advice to Simba on Nigerian market.
In his assessment on the Nigerian film industry, the famous producer, explained that the sector is growing gradually. Osuagwu explained that compared to its starting point, the Nigerian film industry is growing.
"We are making progress; the business is not like when it started. It is progressing, for the moment we have been rated the third in the world. After Hollywood and Bollywood, Nollywood is the third in the world," he attested.

However, Osuagwu noted that the only problem militating against the activities of the Nollywood was lack of patronage by government. Had it been government is investing in the business, Nollywood would have been bigger than what it is today. He noted that film artists are only using the lack of patronage by the little they have to sustain the film industry, adding that "In America and India, filmmakers are using more than 20 cameras in shooting just a movie, but in Nigeria, we are managing with a small camera to produce one hour to 1:40 minutes movie".
Another big problem associated to film industry, Osuagwu added, is lack of film village, pointing out that "We don't have our own film village. Some times we do pay for the houses (locations) we use for shooting. Sometimes we do cut our shootings because of complaints from the owners of such locations".
"Had it been we have our own film village, our business could have been better. If government can support our activities, we would have better Nollywood within a shortest time," he assured.
Despite all the odds, he added, thousands of people are still benefiting from the Nollywood. He noted that "Although we are facing hardships, we are still contributing in the film industry. Some of us are partnering with banks and other corporate organisations to maintain their status quos in the film industry".
"I wonder what would have happened to me after my graduation if I did not join Nollywood. Maybe I would be going from one company to another and or from one ministry to another looking for a job. But with the emergence of Nollywood, I was opportuned to be part of it and, fortunately, my life is being transformed on a daily basis."
He, however, appealed to government at all levels to come to the aid of the film industry in the country, be it Nollywood or Kannywood. This, according to him, will improve the lives of many people, as the industries are providing job opportunities to thousands of youth.
Commenting on film activities in the northern part of the country, the famous actor explained that the major problem of film activities in Kano in particular and in north in general is that of religion and culture.
He further stated that artists of Nollywood do not normally perform their best in Kano and, indeed, in some part of the north because of the sensitivity of religion and culture. He noted that "Somebody has to be very careful while conducting film activities in the region because people are very sensitive to their religion and culture".

The famous producer, however, described Kannywood's future as brighter, saying although he did not know all of its members, from the few he knew, he is optimistic that the Kannywood has a brighter future.