Zeb Ejiro…Sheik of Nollywood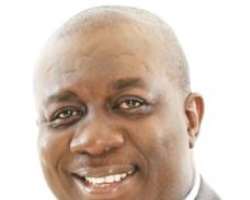 Aside making the likes of Hilda Dokubo, Ngozi Ezeonu, Kanayo 0. Kanayo, Ramsey Noah, St. Obi , Barbara Soky, Clarion Chukwura, Alex Osifo-Omiagbo, Keppy Ekpeyong, Fred Amata , Genevieve Nnaji, among other fading and shinning movie stars, Zeb Ejiro's name will either be number one or two on the list of pioneers of Nigerian home videos.
The Sheik, as the Isoko, Delta Stateborn movie producer cum director is fondly called, got into television in the early 1980's as a trainee with the Nigeria Television Authority (NTA) He recalls: "It was sheer luck in 1985. I was home one day and there was an announcement on television for people who could write a script for a 30-minute play. They requested that the story should be sent to the Nigerian Television Authority office. So, I wrote a play titled My Ring on My Grave. It was a horror piece. Surprisingly, I was one of the 27 people, who were invited out of the 5,000 that applied from all over the industry.
I stayed with NTA for a very short while and when I left, I was still writing for NTA on Village Headmaster, Second Chance, among others. I got tired of writing at a point and I needed something more challenging. So, I thought I should create my own soap opera. That was how I created Ripples." Over the years, the Mass Communications graduate of University of Nigeria, Nsukka, has held enviable positions, including president of the Association of Movie Producers (AMP), Trustee of Directors Guild of Nigeria (DGN) among others.
Revealing how he got the name Sheik, he says, "I did not choose that name for myself. It was one of the weekly magazines that came up with the name. I guess it was because I was vibrant in various productions. At a point in the industry, I was the one calling the shots. My office at Aguda, Surulere, then was the hub of the industry. If you wanted to be part of the industry back then, you had to come there. I guess the tabloid saw all that and just arrived at the conclusion."
Zeb's present low profile in the movie industry has become a hot topic of discussion among movie buffs. In a swift reaction to his sudden disappearance from movie locations, he says, "It gets to a point in one's life when one gets bored about doing one thing again and again, and you just need something more challenging. I think I have gotten to that stage when going to locations is not too exciting anymore.
"I think I have gotten to a stage whereby I need to start imparting knowledge to people because God has blessed me so much. That is why I have been spending my time building a film school in Delta State. It is called Film and Broadcast Academy. We intend to teach script writing, production management, directing, and anything that has to do with film making and television broadcasting. Among the popular flicks that gave him a name in the Nigerian movie industry are Nneka the Pretty Serpent, Fatal Desire, Ikoko, Mortal Inheritance and a host of other box office hits.