NIGERIA: ALL THE THEATRICS, QUESTIONS AND LEADERSHIP GOLF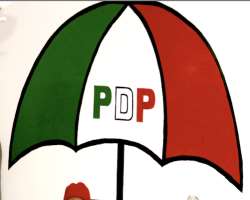 Big boats turn slow, they turn nonetheless...
Last month I was privileged to be part of the stage experience called August Wilson's Radio Golf, a play directed by Patrick-Jude Oteh of Jos Repertory Theatre. Indeed it was a vintage August experience in February in Jos, after all the killings, we seem to be on recess as it were.
The production was courtesy, the Public Affairs section of the US Embassy as part of celebrations marking the African-American History Month 2011, apart from all the initial grudges I had like, why was it not a Nigerian play, why was it not X, Y and Z, it was very thought provoking.
The play was a reflection of all that is wrong with Nigeria, and it helped me conclude "the problem with our country is PDP. In this three letter word, you can find all sorts of three letter rubbish like OBJ, OGD, IBB, ATK and GEJ and as we strive to the promise land we are walking the landmines of more such words like, GMB, and CPC.
The play with an assemblage of a wonderful cast of professional Nigerians delivered an exquisite performance.
From the little I gathered, like all of Wilson's plays, Radio Golf is as thoughtful and colourful, full of gentle moments of humour. Far from ending with a big bang, Wilson the playwright leaves us with hope and a question about what it means to be black.
This made me and the audience reflect on what it meant to be a Josite, an indigene, settler, citizen and the conflict of nationhood in Nigeria of today, the questions and issues of zoning and the many battles of our ethno-centrism, parapoisms, nepotism and endemic corruption.
In the play the main Character Harmond Wilks battles in his dream believing that he could revitalize a blighted neighborhood—by bringing in large chain stores yet battling on how he needed to respect historical landmarks.
He questioned what brings greater success—leaving the Hill District or being the front man for a white man's enterprise in the Hill District? And questioned if golf, a white man's sport, was the pathway to better socio-economic status?
At this point I am transported to places like Nyanya, Mararaba, Lugbe, Kugbe, Zugbe, and all that gbe-gbe sounding names that surround Abuja and yet are far away from Abuja. The battle across the divide, our effort as a nation to build systems and structures that can work and how we have continually failed at arriving at a proper definition of who we are.
For Harmond Wilks, a Cornell graduate who has put his money into the Bedford Hills Redevelopment, Inc. and a major project proposal—a gigantic apartment complex which will also house Whole Foods and Starbucks. If he's successful in bringing these businesses to this district, he expects to become Pittsburgh's first black mayor.
Hmmmmm, for me that was Ribadu ala EFCC, Bakare ala SNG, Fola Adeola ala GTB and some of the new kids on the bloc, that presents a semblance of new ideas, beliefs, change and more, but will it materialize or remain a case of continued dashed hopes.
Then, his partner, Roosevelt Hicks, is a bank VP who eventually goes into the radio business as the black minority face for the unseen 'moneyed' white man. Hicks, in his radio broadcasts, talks about golf, fully believing that like Tiger Woods, children can find their way out of poverty and into a better world by learning how to play golf. After all, he was playing golf when the radio deal came his way.
At this junction, I see my Nigeria, a land of opportunities, it only depends on how you get it, and you have to factor in, nepotism, segregation, religion and even more. You have to decide where, when and how, which and what, in matters of allegiance, is it PDP, ANPP, CPC, ACN or you can revolve around based on where the food is served.
No principle, no morals, nothing to hold on to, or die for, because we are not even living for anything.
Standing in their way, is a hold-out. A man who owns the house in the middle of their project proposal, Elder Joseph Barlow, who wants to keep the house. He hires Sterling Johnson to paint the house. Johnson serves as the conscience of the community.
Perhaps, these few plots and scenes as I recall them, is the whole message of the play—reminding us that to move forward, we must look backward and make those connections.
In Radio Golf, August tries to make those connections.
The bond I developed with this work is that like in my essays, discusses and monologues; it doesn't give answers but leads us to ask more questions. It is a soul searching experience...
The play questions the theatrics of our political slogans, do manifestoes count, where is the place of commonsense and the rule of law?
For example we are supposedly fighting corruption, yet the management of the Nigerian Maritime Administration and Safety Agency (NIMASA) spends N282.65 million every year on office maintenance?
Also in their budget, the Director General has earmarked a total of N78,891,630 for himself and the sum of N151,902,445 to the three executive directors of the agency. Each executive director is to take home N50, 634 482.
The agency's 2011 salaries and allowances are estimated at N8.5 billion. For an agency that has a total of 1,110 staff strength as at February 2011.
From the figure, 38 staffs are on grade level five and would earn a total of N146.3 million which is below the salaries of the three executive directors.
While the salary of the Director General is more than the total package of 20 staffs of the agency that are on grade level four.
How did we get to this state of profligacy and then we cry that there is no money to pay salaries, no infrastructural development, in 2011 we still ask for just the basics. And mind boggling is that we do not have any statistics regarding what this particular agency contributes to nation building.
Wilks was ready to give up all, his friendship, and his political career trying to resolve the puzzle of a life he never knew.
Many kids today are born in private hospitals, attend private schools, go to private churches (Churches that belong to a man and his wife), buy water, they don't get anything to tie their allegiance to the nation. And we are not bothered?
On the contrary on primetime television, these kids are treated to pictures of great celebration heralding the release of a man from the Maximum Prison in Kirikiri, Lagos, with hundreds of young people giving him a warm reception.
In very high spirit, acknowledging greetings from supporters with a victory sign is the man hanging on the door of a Toyota Sequia four runner jeep like a conductor, wearing a white Buba and Sokoto.
The pictures move to the Cathedral Church of Christ at the Marina, Lagos for a thanksgiving service.
Among top politicians present at the church service are Otunba Gbenga Daniel, Ogun state governor, former President Olusegun Obasanjo, Mr. Ayo Fayose, former Ekiti state governor, Defence Minister, Mr Kayode Ademola, John Odeh, Gen Tunji Olurin, Mrs Modinat Adedibu, Deputy Governor Oyo State, Mr. Taofeek Arapaja, Ambassador Musiliu Obanikoro among others.
I end this essay by asking Nigerians to stand up, ask for their right; we cannot keep watching them play golf with our collective sensibilities. We need to start holding them to their words. It's not just about kicking PDP out, because in local parlance as Joseph Barlow puts it, it's only a man that has tested more than one woman that will know the sweeter one.
The boat called Nigeria maybe slow in turning, but nonetheless it will still turn.
Disclaimer:

"The views/contents expressed in this article are the sole responsibility of the author(s) and do not necessarily reflect those of The Nigerian Voice. The Nigerian Voice will not be responsible or liable for any inaccurate or incorrect statements contained in this article."
Articles by thewillnigeria.com