WILL ANCHOR BABY DO BETTER IN GHANA THAN NIGERIA?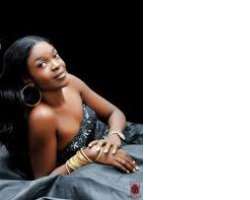 …opens March 11 at Silverbird in Ghana
Funny but true, is the way to describe the reaction of this Nigerian lady that saw Anchor Baby at one of the cinemas in Nigeria. After the movie ended she unconsciously jumped up and shouted what of part two? She obviously enjoyed the movie and didn't want it to end. Still gathering accolades like this 'Anchor Baby' after a 10-week cinema run in Nigeria is set to arrive in Ghana on March 11th, but many are asking if the movie will do better in Ghana than it did in Nigeria.
The showing of 'Anchor Baby' in Ghana will kick off next week, March 11 with a VIP launch and press screening at Silverbird Cinema. Warmly embracing the movie, a number of stakeholders in Ghana are already teaming up with Bigsam Media, the official publicist of the movie, to make Anchor Baby the biggest African movie to hit the Ghanaian cinema.
Speaking on these recent developments on 'Anchor Baby, Lonzo Nzekwe said 'we are glad the movie has come this far but we are not surprised, because we put in a lot of work to arrive at what we have. More so beyond Ghana, Anchor Baby will be going to several other African countries. We are hoping to distribute the movie across Africa through Pan African and we have no doubt that Africans will be receptive to it'.
Shot and produced by a Nigerian Lonzo Nzekwe in Brampton and Hamilton, Ontario Canada, Anchor Baby highlights the struggles of many immigrants in the United States and other developed countries across the world. It tells the story of a Married, Nigerian illegal immigrant couple Joyce (Omoni Oboli) and Paul Unanga (Sam Sarong) living in the United State of America and on a daring journey to achieve the American Dream for their unborn child. Ignoring the order by the U.S. immigration to leave the country, the couple went into hiding to save time for Joyce to deliver her five months old pregnancy. But things did not go as they planned as Paul was caught and deported and Joyce stayed back to struggle on her own to achieve their dream. The love, hope, pain, loss and struggle that came with this decision are bound to stir up some emotion in you.
'Anchor Baby' features Nigerian "Nollywood" star Omoni Oboli, Ghanaian but America-based Sam Sarpong, Canadian actress/songwriter Terri Oliver and so many others.
The movie reportedly made over N17 million in cinemas across Nigeria and ran for 10 weeks. It was one of the longest running Nigerian movie in cinema and the third in terms of gross-revenue.
Visit www.anchorbabymovie.com, their facebook or twitter page for more
details on the movie.
You could also see the trailer on Youtube
http://www.youtube.com/watch?v=2Yx_kiBOZDA