Kunle Afolayan and Brother's Robbed in Hotel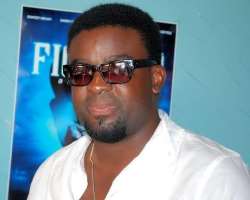 The Afolayan's are notable personalities in Nigeria movie industry, their late father, popularly known as "Ade Love", was the toast of movie fans and was a cofounder in Nigeria films.
His sons, Kunle, Gabriel and Aremu are currently adding more glamour to his past achievements with more education and exposures which made the name "Afolayan" to a force to be reckoned with in Nollywood.
Recently, the Afolayan's family were attacked by armed robber at a popular hotel in Lagos cart away their belongings such as money, phones and other expensive accessories.
It was gathered that the movie star brothers had previously lodged at the hotel in readiness to conclude their forthcoming movie, it there they received a strange visitors who invaded their lodge with guns in their custody.
Kunle Afolayan narrated the ordeal to a Saturday paper, according to him, the robbers came in about 10.00pm and were more than 20 gangs, some of them were outside while many of them were inside the hotel.
The star actor lamented that the robbers were confidence of their operation because they had earlier told us that police will not come until after the operation. And to our surprise, police did not surface until the robbers were through with their cruel treatments.