WOMEN'S PLACE NO LONGER IN KITCHEN - MISS TOGO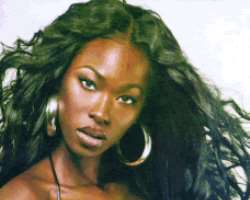 •Akumah
She is fair complexioned and stands at 5'10' tall. A third-year student in Management Studies, Akumah Armande Gertrude is the reigning Miss Togo. She was crowned Miss Togo 2010 on August 21, last year at the finals held in Lome, Togo where she defeated 20 other contestants to emerge winner. After being crowned, the 19-year old college student joined the league of women who believe that women can contribute to national development. As a result, she pledged to devote her term to the promotion of education of young girls in the country and encourage them to go to school. 'It is high time we encouraged our girls to go to school. Women can be Presidents just like we have in Brazil today. Their place is no longer in the kitchen, but can contribute to the national development'.
To accomplish her goal, Miss Akumah has embarked on several educational projects in the country. She offers scholarships to high school students through a sourced fund. So far, 50 of the girls have received 50,000 Frances for their education. She also helps the girls with education materials and even pay their school fees. She is not stopping at that. She is also planning to give computers to their girls to get educated. 'I am committed to promoting the image of women and empowering them', she stated.
Miss Akumah who was a guest speaker at the recently concluded 22nd General Assembly of Future African Federation conference of Soroptimist International, held in Lome, disclosed that she has also embarked on education of young girls who are into early marriage and those who can't pay their school fees.
At the conference where she represented Miss Togo 2009, Damienne Zinsou-Sessou, who was unavoidaly absent, she noted that girls education drops at the tertiary level and stated that there is difference in secondary and tertiary education, quite unlike in primary. Her contribution to the growth of education of young girls in Togo is quite immense. In order to encourage girls education in the country, she distributed prizes to the best girls and give scholarship in secondary schools. She also helps disadvantaged girls because according to her, if you educate a girl, you educate a nation. However, the girls on scholarship are on the condition that they should not fall, or lose the scholarship. This she said is to encourage them to aspire higher in life.
After speaking at the conference, Miss Akumah could best be described as a combination of beauty and brain. She highlighted the projects of her predecessor and why she embarked on water project.
On why she did not continue with the project of Miss Togo 2009, she said that Miss Togo 2009 has done a lot. 'We have only 12 months and it is difficult to tackle the problems within the period. Again, Miss Togo has a lot to do. The first 6 months is used to solicit for funds for her project. This is not easy, but within the little time, she made a lot of progress. I am going to distribute water pumps. Each Miss Togo has a mandate. 12 months is not enough to achieve a lot. The last 6 months is the actual carrying out of the main activities. However, the project of Miss Togo 2009 has not come to an end. The mandate is 5 years. I year is for activities and the remaining 4 years are to achieve the madate, so Miss 2009 is still working. Her project falls within the programme of Togolese government, so even if she is not there, the project will still go on'.
The queen spoke in French which was translated into English by an interpreter even though she speaks English. She also speaks Spanish and Arabic.