I AM NUMBER 4 HITS NIGERIAN CINEMAS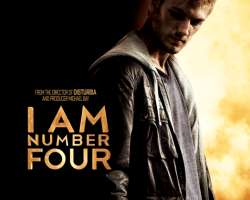 The movie adaptation of best selling book, "I AM Number 4" is set to hit cinemas across Nigeria soon.
"I Am Number Four", a sci-fi film, is based on a young adult novel by Pittacus Lore and it stars Alex Pettyfer, Timothy Olyphant and Teresa Palmer. In the film, an extraordinary young man, John Smith, is a fugitive on the run from ruthless enemies sent to destroy him. Changing his identity, moving from town to town with his guardian Henri, John is always the new kid with no ties to his past. In the small Ohio town he now calls home, John encounters unexpected, life-changing events -- his first love, powerful new abilities and a connection to the others who share his incredible destiny.
The movie which is already garnering positive reviews around the world casts AlexPettyfer, Timothy Olyphant, TeresaPalmer, Dianna Agron, Callan McAuliffe, Kevin Durand, Jake Abel, Jeff Hochendoner, Patrick Sebes, Greg Townley, Andy Umberger,
The movie is written by the duo of Afred Gough,Miles Millar and directed by DJ Caruso (Eagle Eye, Disturbia).