JETA AMATA SHOOTS BLACK GOLD WITH HOLLYWOOD STARS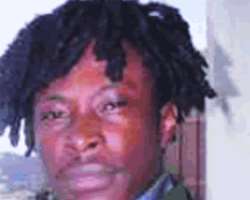 Amata
High-flying movie director, Jeta Amata, has scored another first in Nollywood. The youthful filmmaker recently collaborated with 30-year veteran and award winning filmmaker, Suzanne DeLaurentiis to produce Black Gold, a feature film that vividly captures the struggles in Niger Delta.  
 Black Gold, starring several leading names in Hollywood would soon premiere and hit cinemas for nationwide showings. It is the heart-wrenching story of murder, greed and corruption in the continually troubled Niger Delta Region. The film speaks volume on environmental injustice and the fight over control of the oil resources and the revenue largely generated from the region. 
  In the words of an elated Amata, who grabbed world's attention when he directed Amazing Grace, some years ago, it is the story of one local community's struggle against big-oil corporations and their determination to win the rights for their land and livelihood.
'Locals are caught between the crossfire after a devastating Warri pipeline explosion and are forced to choose either protest and action or resorting to violence and kidnapping''.
Inspired by true events, Black Gold tells the story of Niger Delta and its long and on-going crises. The Niger Delta region of Nigeria has 606 oil-fields and exports 50% of all its oil resources to the United States and is the world's capital of oil pollution.
 According to Amata, Suzanne became intrigued by the story after meeting with him and decided to come on board as a consultant and one of the producers. The film has an impressive cast list, starring Hollywood greats such as: Vivica Fox, Tom Sizemore, Billy Zane, Hakeem Kae-Kazim and Michael Madsen. Others are, Mbong Amata, Sarah Wayne Callies, Razaaq Adoti, Dede Mabiaku, Eric Roberts and Larry Manetti.
Black Gold was also produced in collaboration with Wilson Ebiye of Rock City Entertainment and Ori Ayonmike of Starkid Inc. The film was shot on locations in the Niger Delta regions of Nigeria and Los Angeles, California, U.S