COMMISSIONER TASKS JOURNALISTS ON OBJECTIVE REPORTING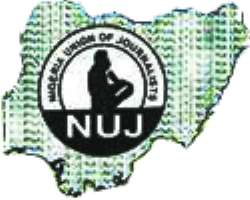 Ahead of the 2011 general elections, Journalists have been advised to play their role as dispassionate umpires and be very objective in their reportage of political campaigns and the events leading to the general elections proper.
Benue State Commissioner for Information and Culture, Dr. (Mrs.) Diana Ochoga who gave this advice during an interactive session with newsmen in the state urged them to properly investigate their facts and news leads before proceeding to the press.
Ochoga while noting that within the next two months, the nation would be electing a new president and other key officials of states explained that some politicians who have vowed to win at all costs would adopt desperate means to achieve their aim.
'Some of them might want to use the media to subvert procedure and decorum thereby throwing the state into confusion. Your role as dispassionate umpires is sacrosanct and priestly. I appeal to you to properly investigate your facts and news leads before going to press. Retractions can be difficult to accept by someone that has already been hurt.'
While stressing that improper and faulty investigation of a story can cause incalculable harm to an individual, the state or the country as a whole, Ochoga maintained that once a story has been properly investigated and the truth value established, it can be defended anywhere and anytime.
'Nothing tears a nation apart as sensationalism in reportage does. Banner headlines, riders and flyers that scream murder can lead to simultaneous eruption of violence and spontaneous demonstrations that may be difficult to control.'
She opined that bonfires, arson, looting, damage to public utilities and killings are often the causative effects of sensational stories which may not be true after all because a journalist has not done enough investigation on the story.