EX-GOV OYINLOLA OPENS UP, I WAS BETRAYED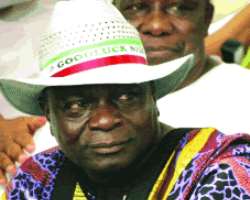 Oyinlola
He was Military Administrator of Lagos State for two-and-a half years and civilian governor of Osun for seven-and-a half. He survived a mortar in Somalia and plenty of bullets on peace keeping missions. Thursday he turned 60, full of praise for what he called uncommon grace.
In this first interview since the Appeal Court ousted him from office on November 26, 2010, Prince Olagunsoye Oyinlola speaks extensively about life as a prince, a soldier, a governor and politics of the stomach. FUNKE EGBEMODE reports…
When the Appeal Court judgment was announced, what was the first thing that came to your mind?
What came to mind was that I gave glory to God for what He has done for me so far. I put a call to my wife. I said 'we have lost the appeal and she said, let us go home and pack'. We both left our offices, went home and the greatest load we packed were pictures really. Most of my things were already out of government because I'd said by December when I would be returning from Christmas break from Okuku, I would just be operating from my private home in GRA, Oshogbo. And by 6pm in the evening of that same day, everything of mine was out of the government house.
Any regret?
No regret at all. Why should there be regret? How many people can boast of that kind of God's grace? I am 60 this month (February). 10 solid years out of that 60 I served as governor, two and a half in Lagos and seven and a half in Osun State. Why should there be regrets? He has given it to me in a greater measure than my expectation.
What were the greatest challenges as governor in Osun state?
The greatest challenge, I want to say was the shortage of resources to accomplish laudable programs that one would have wished for the state. I think that is the greatest of all the challenges.
Looking back now, what particular project do you miss not being able to do?
The one that I know would have turned round the economy of this state if it is completed in future, if that has been achieved and I would want to wish that the new administration continue with it, the first phase of it is to employ not less than 20, 000 people of the state and there are eight phases.
If we continue to do it phase by phase, by the time we complete the eight phases, a lot of people would have been employed and that would lift the economic status of the state. Unemployment would be reduced and the economy will run well. That's one of the projects that I wish I had time to complete.
Let's talk about your senatorial ambition.
I thought you would want to talk about my expertise as a soldier. At a point in time, I actually used one of my brothers, Toye for target practice.
Why would you do that?
Because we were all, would I say, drunk or something? I was boasting about my expertise in shooting and he said there you are, which shooting? And I said, look, if you put a matchbox on your head, I would pick it. And stupidly he put a matchbox and 'kpa', I picked it the first time. He said that was accidental, can you imagine that?
You could easily have blown off your own brother's head.
That's it. So, the idiot put the match box on his head again, I picked it. Then, the third time, it dawned on me, 'yes you are good, if you aim at the matchbox and he decides to jump, what happens?' That was it. I think whatever was clouding our reasoning cleared. It was like being under a spell.
Ok, let's go back to why you want to go to the Senate?
I want to go to the Senate because that is where I made up my mind to go from the beginning. I enjoy politics. The attraction is that I studied law. Its applicability will only be meaningful as a politician in the senate where we can formulate good laws for governance of Nigeria.
What particular thing would you like to change when you get there?
There are so many bills that can be passed to improve the welfare of the people. I want to say that in my 30 years career in the military, I have gone round the world and I believe I have seen things that I think we can emulate. And that's why I said with that kind of experience, it would be put to good use in the senate.
Nigerians don't obey laws; so, even if you bring new ones in…
It will not continue like that. There will be a time that we would want to do things that will improve the wellbeing of the people. That's what laws are supposed to achieve. If we say let three-quarter of the VAT that we are collecting be spent in the locality where it is being received, not packing it to Abuja, it will assist the locality.
But PDP has gone through a lot in the last few months…
It is expected. We had maintained the largest party in Africa. Yes, we have problems but we have been using our internal mechanism to resolve our problems. If other parties have the kind of problems we have had, they have become history. However, they have problems but their own is not as pronounced as that of the PDP. PDP is controlling over 20 states out of 36 states. And everybody knows that when you get the PDP ticket, your victory is as sure as the day.
That is the truth and that is why there is the struggle to get the ticket in the PDP- controlled states. So, you must see some struggling. Some people will show their annoyance if they fail to get it but if they have belief in the party, they should remain and not jump from one party to another. Nobody will take you seriously if you jump from one party to another.
Maybe if more people leave PDP, you will have a credible opposition.
We are too far from credible opposition.
Why can't we have credible opposition?
That is simply because people are playing the politics of the stomach.
In other words, PDP will rule forever…
Oh! As long as PDP is holding the centre, you need the center to do anything now. Were it not for the support of the centre, how would we have been able to achieve dualisation we are doing now? No way. And my intention was to dualise some other roads. That is the way we see roads in advanced countries. You can drive from England to Scotland without your headlamps at night.
Nigerians tend to think that when governors go to the Senate, they just go on vacation. We have governors in the present Senate but we didn't hear them.
Wait until I get there and see whether you will hear me. When there is need to argue things sensibly, you will see that I will be forthcoming. I know why I am going there and that's why I made up my mind to go. If I read law and I am not assisting in making good laws for my country, then it was alla a waste of time.
Is there a way of enforcing these laws?
If we Nigerians agree that it must be enforced, we will enforce it. If we don't say you must give preference to personalities, we can move forward. I was in England when the former Prime minister, Tony Blair, rode his car on the bus lane at a time he should not and they said he must get his ticket. And he exclaimed that he was rushing for an important urgent national meeting and they said no. It took a lot of debate in the house before they let him off the hook. Here, in fact, for stopping him, you will end up in jail. That's the kind of thing that we can change.
What is life like outside the Governor's Office?
Well, my average day has not been too different from what it used to be when I was in office though it is more of political problems now. As the leader of the party, everybody has access to me and that's why from morning till night, you see people bringing one political problem or the other as it affects our party and we keep on trying to resolve one crisis or the other. I try to play my golf in all these at the slightest opportunity.
Now, you get to time when you wake, unlike as a governor?
Yes. As a governor, even when I slept late, I must wake up early. But now, the things I now have to put up with are the problems of party politics. We can drag ourselves into the wee hours of morning and when I sleep, it's only when I wake that we continue from where we stopped. But as a governor, you had a programme that would compel you to be up before you really have had a nap.
Do you have more time now for the family than when you were governor?
I am not a particularly good family man. For instance, I have never gone on holiday with my family. In fact, it's now that I am planning to take my wife and children on a holiday. It had never crossed my mind. To start with, the military never gave room for that and politics too. But now that I am advancing in age, I will slow down and make amends where I am failing. That's why I thank God for making it possible for me to have my own bone as a wife because she competently filled the gap.
Bamgboye and you, two of you had the opportunity of governing Osun, do you see it as a coincidence?
I don't know. There are so many things we have in common. Bambgoye is the sixth child of his mum. I am the fifth child of mine. His first wife is from Ogun, mine is from Ogun. His wife's name is Funmilayo; my wife's Christian name is Funmilayo.
So, we discovered ourselves as birthday mates when we went for a military exercise and I invited my colleagues to drink brandy with me and they asked what was happening and I told them it was my birthday. Bamgboye said it was his birthday too and that's how we got to know that we were born the same day. And we have two others like that: Col Dungs and Gen Fasasi, four of us.
What is your favourite country for the family holiday?
Well, I am thinking of the Caribbean. If not Caribbean, then East Africa. We can go to safari or Carnivores in Kenya. There is nothing in their park that you will not be served if you ask; from guinea fowl, ostrich, giraffe, camel to elephant. Very lovely place.
How did you feel about your close aides who decamped within days of your leaving office?
I have come to confirm one thing in politics. If you start to train a puppy and it becomes an adult dog and if for any reason, the adult dog decides not to follow you again, you will not see that dog again. But a politician that has departed from you since kilometer 101 will still be standing when you look back. He has left you but when you turn, he is the first person you will see. You saw what happened since I left office.
Is anybody trying to retrace his steps?
I wouldn't know because I have not been in touch with them but I learnt that they are not too welcomed where they went. There must be some integrity in politics. For God's sake, you have been in government for seven and a half years and now there is a change of government and within five days, you decided to change and follow the new government.
How can your new friends trust you? Only a stupid person will trust such a person because they know you will do to them what you did to the people you abandoned if anything happens to the new government. So, some people want to play the politics of the stomach; wherever the garri is, let's go there. But I wish those of them that left well. That they could not even wait a week was the most surprising thing to me. When this type of politicians tells you something, they will turn it upside down.
But the spate of decamping is all over.
That is why I am saying that there is no integrity. I cannot leave a party because I don't get what I want from the party. If you have served and enjoyed from a party for seven and a half years and that party is no longer in government and you must move to the next one. That's what I call politics of the stomach. In the UK, we saw how long the Labour Party was in charge.
The Conservatives waited for years until people decided in their favour and they were there for 12 years or so. That's how to play politics. Until we depart from the politics of the stomach and politicians have 'second address', they will continue to follow their stomachs. They will see political office as meal tickets.
How do we make political office less attractive then?
In so many ways; make the remuneration less attractive. There will be those who will come and serve because they want to serve. But when the package is big, that's when the people sell their own sisters to get into office. Some people have suggested that the parliament should be part-time and I agree. If it is part time, maybe, we see the genuine service. Those who genuinely want to serve should be those who have accomplished in one field and now want to use the rest of their time to serve people. I have nothing to do after I clocked 60 than to serve the community. I have said it when I joined politics that at 65, there would be no active service for me.
How do you feel being 60?
Well, outwardly I may look like somebody who has not attained 60 but inwardly I can feel it. I can no longer do those things I used to do 10 years ago; so things on their own are naturally slowing down. At times I would want to do two rounds of golf but if I manage one, I am okay. All the same we give glory to God for good health.
So, what will you do after 65?
I will dote on my grandchildren, going on holidays. That time, my wife and I will have time to 'marry ourselves very well'.
What was it like growing up as a prince?
Growing up as a prince, I never enjoyed what people would want to see in terms of pampering because in the palace where you have 22 wives and 64 children, the pattern of training set by the old man was so unique. For instance, the moment you attained the age of three, you no longer slept in your mother' room. You were promoted to the general area where all the other children of that age and above slept. And it was from there that the senior ones take over the training of those who have graduated to that place. Early in the morning, they would line up all of us and to inspect our fingers and if the nails were too long, too bad for you.
If you had saliva mark on your cheeks, God help you. And no matter how badly they beat you, if your mother passed at that time, she would never look at you or ask why you were being flogged. It was a taboo, forbidden. I was told that once when one of the wives intervened when her child was being scolded, the old man asked her: 'when you were coming from your father's house, how many children did you bring? So, in the palace, the next woman available was your mother.
Again, no two wives cooked for the entire family. Only one had the responsibility of preparing food for the entire household; what others did was to support. No smoke would come out from any other kitchen and we would all go to take our food. It was just like a barrack life. We never enjoyed the privileges of a prince as such but one thing that we all gained from my father's foresight was his implicit belief in education, to the extent that he sent other people' children to school. He had one of the largest farms in the whole western region in his time but he never sent any of his children to the farm.
So, he just supervised it directly?
It was labourers that kept the farm. During the holidays, the children assisted in plucking kola nuts and cocoa. Sometimes when a child was stubborn, they would pick out a tree that had plenty of tailor ants and asked him to pluck the nuts and it was mostly Dr Simpson Oyinlola. He was too stubborn. And when the old man passed, all my brothers were in their twenties except the first born and everyone decided to pick one of the siblings to train. None trained siblings from his own mother.
You just painted a picture of a good polygamous home?
I think I always say it. Ours was one polygamous home that palace attendants found difficult to tell whose child belonged to what mother. Baba would always buy the same dress for everybody in the same age group. And that is why till now, not many people know that I am not of the same mother with Toyestic (Prince Toye Oyinlola) because only I and he fall within the same age bracket and we had always worn the same dress, so people believe that we are from the same mum. Very recently when I was telling some people, they said they didn't believe. He will be 62 next month. That's the way it's been and that's why we never at any time thought of sharing the old man's property.
How did you manage his estate?
The clothes we gave to succeeding oba. The trinkets were given to me and during my daughter's wedding I wore the long necklace and people were saying that my costume for that wedding was worth millions of naira. That was because the chain I wore that day was the one my father used during his coronation in 1934. Since he was a six footer, I had to fold it otherwise it would have dragged on the ground and it was only one oba that recognized it, the late Ataoja of Osogbo. Nobody had ever touched it and it has remained shining ever since. If they permit me, I will use it on Sunday (today).
Is there something about growing up in a large family that you can link with your going into the army?
I think I have flair for uniform. As a young boy, in my primary and secondary schools, I joined the Boys Scout and the Boys Brigade but the turning point was my love for the catapult except catapult was not meant for hunting but for fighting. So, at any given time in the class, my catapult was in my pocket and I had at least four stones. It was part of my dressing. And hunters did not go hunting without getting my company because when they beat the bush, I would be at the other end doing the shooting. And they knew when I took aim, the game wouldn't escape. So, I know I was so good in catapulting.
I got to Abeokuta about the time the Nigerian troops to the Congo were returning and they had a flag march round Abeokuta. When they got to our place in Imo, which is very far from Lafenwa where the barracks is, I was wondering that there must be magic in the way they were turning left and right. They were about 300 and I was looking for where they would make a mistake but not once did any of the soldiers missed a step or turn and I said, no, this is not possible. I marched with them from our area to Lafenwa and that day I missed preparing food for my brother. He beat hell out of me.
When I joined the army, I got to know the secret. I thought it was the pouch they wore at their waists that was controlling them, that it must have been a machine. And that day I made up my mind that I would join the army, a resolve that was reinforced during the civil war.
As a student of the grammar school, I was thrilled with the names and I almost left the school to join the army but I was encouraged to finish secondary school because that would enable me grow. That was how I waited to do my WASC.
What's your favorite weapon?
Any weapon that I handle, from rifle, machine gun to tank guns.
How do you feel when you squeeze the trigger?
Great. It expresses what I am trained to do- squeeze the trigger and hit whatever I am aiming at.
You didn't think of the danger of going into the army. It didn't occur to you that it could mean dying young?
No. When my elder brother got wind of the fact that I was planning to join the army, he bundled me off to Sokoto where my elder sister was working as the chief matron of the Sokoto General Hospital. Her husband was the chief engineer for the Northwestern states in 1969 but when I got there. But that didn't kill my interest. I wrote to the military formations. I remember writing to Hassan Usman Katsina for conscription into the army and he replied that Nigerian army was a voluntary one. No conscription. And my sister saw that I was receiving letters with 'on active service'.
You know, during the civil war, you didn't use stamp for military posting, they just put 'on active service' and it got to wherever it was going. So she discovered that I was still nursing this idea of joining the army.
So, when there was one special enlistment into the signals and it was announced on radio and television and I even saw it in papers, the day they were to do the recruitment, I went to the centre when my sister had left for work. I was recruited and we were taken to the general hospital for medical test. And there was my sister in charge of the hospital.
When she saw me in the line, she got up and left and I knew she had gone to cry and I was praying that she would not return until I'd been checked. Before I got home, she had already informed her husband. The husband told her that this boy had made up his mind and that the only thing she could do was to give her blessing. When she called me and sat me down, she said 'you remember you don't have a father, you don't have a mother'. And I said that makes it better because not too many people would cry if I died.
I made a decision and stood by it. Even in secondary school, my classmates knew it was the army or nothing for me.
The phrase 'fear God, fear Major', what does it mean? Lett's talk about your escapades as a major.
I got married as a captain. So, the rascality had died long before then because I was already a responsible man.
Before captain …?
Oh! Before captain, while I was serving in Benin, I won't say I was popular or notorious. If you write Lt O.Oyinlola and put the whole address, that letter might not get to me but just simply write Ola Reccy, Benin City, the letter would get to me. The whole Benin knew Ola Reccy because I traversed everywhere in the old Midwest. I was lucky to have served in the company of some senior officers who just liked me. Like the brigade commander then, Col Alabi Isama. When I was a second lieutenant, he was not entitled to have an ADC but he took me like his ADC everywhere. If Ogbemudia who was the governor then wanted to play tennis, he would send for me and the relationship had remained till today with the two very senior officers.
It was girls that gave me that name. There were two Olas then; Ola Ogunmekan, the one that was shot during Murtala's coup was in the supply and transport while I was Reconnaissance corps. So, whenever the girls were looking for Ola, they asked them which Ola and they would say Ola Reccy. Somehow, it was always it was Ola Reccy they were looking for and that was how the name stuck.
Was there any point where you felt like quitting the army?
No, never and that was why the career was first before my family. And that's why there was hardly any operation or assignment that my name would not feature. Every yearly posting featured my name because I gave everything to it and that is why 76 of us that were commissioned on September 11, 1971, by the time I was leaving the army, only two of us made it to Colonel, myself and Gandhi Zidons. The day I was retired and I told my wife, she started singing praise and worship songs. I asked her if she heard me well and she said the first wife had gone, so she could finally occupy her place.
Did she know what she was getting into when she married you?
I guess she knew.
Where did you meet her? In Benin?
I met her when I was posted to Maiduguri. I had a nephew who worked in their hospital, St Nicholas Hospital and we normally went out partying- me, Toye, all of them. So, when I saw her, I told Iyabo, my elder sister's daughter and she said, ah! Uncle, this one is wife material and not kick-about. We got talking and eventually married.
From what I learnt, she is from a well-to-do family. Was there resistance from her family?
There was no resistance from her family. The only resistance was from me because I was thinking about her posture and conduct. I was not convinced that it was genuine. I had another Lola who was flamboyant but my wife was very quiet. I felt she was pretending. For about a year I left her even when she had already introduced me to her family.
Now, If I offend anybody and I don't apologize, I would not be able to sleep, even if it is my child. So, one day, I sat down in my office and I was thinking of what I had done to this lady. And a junior officer, Lt Uwadia, saw the way I was looking and asked what the problem was. He said if it is problem with madam, why not call her and apologize. I called and as soon as she heard my voice, she started crying. I apologized and not long after we got married.
Was there time for honeymoon?
Right after the wedding, the army sent me to read international relations. So, I was at Ibadan communicating and as soon as I finished from there I was to go to Nsukka but it was cancelled. And the cancellation was what gave us our first child because from 1978, we never had any child until 1981. Both of us went for tests and doctor said we were okay.
Because you were in not one place for long enough …
They said it was anxiety. So, when the trip was cancelled, it was an opportunity if not, our joy would have been delayed for another nine months because I would have served not less than nine months there.
What was your most scary moment in the army?
It was when I just made it through a mortar shell in Somalia. It was the closest shave. I had led operations to Chad, but the closest was that of Mogadishu in Somalia. In fact, when the shell landed, some others and I were covered up in sand. I was sort of buried up in sand and I thought I'd died. After some time, I pinched myself to be sure I was still alive. Some people died.
What was going on in your mind in those few minutes?
That the Lord had saved me again.
Before you realized that you were still alive?
I was lying down because one thing in operation is that when you are wounded you might not know if the bullet has passed through you in the heat of a main operation. It's only somebody close to you who will tell you that you are bleeding and that's when you will know that you have been injured.
Did you get injured?
No, not even shrapnel touched me. I just said it was not my time yet.
Let's talk about your years as Lagos Military Administrator, how would you sum them up?
I will sum it up by saying that I never had experience of going close to government house until I was announced. And of all the places, in Lagos when we were at the peak of the struggle for the actualization of June 12, NADECO people and all that but I took it up as a challenge and I thank God that without any experience I did the best that I could do. But if people ask me my achievements in Lagos, I always tell them I administered the state in the most critical time in the history of that state without firing a bullet.
What were your greatest challenges?
The greatest challenges was coming from our people; those who were at the forefront of the attempt to actualize June 12. And I told them that there were only two ways. The confab that was put in place; let's go there and speak our mind. Anything short of that meant we must be ready to go and fight. When the Igbo felt that they were short changed, they took to arms and faced the rest of Nigeria. I said but before we do that, please let me assess the arsenals that you have, so that we can advise ourselves whether it was good enough to embark on that line of action.
I was just returning from Somalia, so fighting was already in my blood. That was the message I took round Lagos and people saw reasons with me. NADECO did everything to sabotage my efforts but by the grace of God, I was able to calm my nerves and things returned to normal in Lagos.
NADECO people were trying to discredit the government and one of the way they did it was by carrying refuse and dumping on the main roads but I was up and doing. It cost me my sleep. I would drive myself at night and I eventually caught up with some tippers and seized them, about five of them. Those tippers were some peoples' means of livelihood, so they stopped dumping refuse where it was not supposed to be.
I also advised NADECO that there were too many ways of killing a rat without shedding blood, that they could go into alliance with other regions or zones of the country. It wasn't the Yoruba states alone that voted for Abiola but we made the Abiola struggle a Yoruba one. It was a national struggle that was turned to a tribal struggle instead of a national issue. If you removed the entire vote cast for Abiola in the western region, he still won. So, who were the people that cast those votes? They are Nigerians. But we approached it as if it was a Yoruba struggle. I think that was where we missed it.
Perhaps there is something innately tribalistic about an average Nigerian.
But like I said, the mandate was given by every Nigerian. Remove all the votes that were given to Abiola in the western Nigeria and still see if what remained did not beat Tofa. But we shut everybody out and took it over and 'may his soul rest I peace', everybody that had access to him gave him one kind of advice or the other.
I remember when we were trying to secure his release and I was in Abuja with Oba Tejuosho holding meetings, putting heads together on how to go about it. I told Gen Diya that the man did not deserve to be in jail when he won a free and fair election and that it was our duty to bail him. But having worked to get to that point, some people said he should not leave prison without his mandate. I think the rest is history now. I wanted to pick Abiola up from the airport that night till 2am in vain. I called Shoda who was Military Attaché (MA) to Diya and I spoke with Diya and he said MKO had refused bail, that I should let him be.
You were in Nigeria when the election was annulled?
No, I was in Somalia.
How did you get the news?
I was listening to BBC and the day it was annulled, I thought they said it had been announced only to get home and found out that the election had been annulled.
You thought there was going to be a war when it was annulled?
I knew there would be problem but I also knew that we would manage ourselves without getting to the point of going into another war. When I was in Lagos, I featured on 'One-on-one' and it was there I said no nation could survive two civil wars. And it became a slogan; they would show it before the network news, in the middle and at the end of the newscast. And that is the truth. What I saw in Somalia had further educated me. Somalia is a nation with one religion, one people yet has had no government since 1991.
Considering the spate of killing in the polity now, are we not going in that direction?
Hmmm, I am not comfortable at all and I am doing my own personal study as to how we can address these issues. The main problems are insecurity, corruption, disunity, unemployment, economy, etc. When the economy is good, there won't be poverty and that's why I'll summarize it all under economy. Yes, it's a problem facing us and we must tackle it.
What are the differences between being a MILAD and a civilian governor?
Comparing the two, I'll say it is the same administration; the mode of operation is what differs. As a military administrator, so long as the commander-in-chief is happy, anybody can go to blazes because that's the man that gave me the mandate. Did anybody vote me in? But in civilian administration, your concern and loyalty is to the people that gave you the mandate; that's just the basic difference. In military administration, it is about orders.
I remember trying to put up some edicts and my attorney general told me it was not possible to do this. And I said look, if I have to sign ten more edicts to get us to where I am going I am ready; if you are not ready to do it, I can get another attorney general in two hours and he will do it. But it was when I went to read law that I saw that some things that are illegal.
But as a military man, who cared? Once there is an objective you want to capture; anyhow you get there does not matter. It's either you do it or you shift. But in civilian dispensation, you just have to carry everybody along. Even when you want to do a bridge for them for their own benefit and they say, no bridge, you can't forge ahead. When a military administrator is building, you don't stand in front of his bulldozer.
What did you bring from the army into politics?
In the military, you must be straightforward. That's why they call you an officer and a gentleman. That's the training because your word is your bond. When you tell your subordinates, 'this is where we are going, they won't doubt you.' The basic training is to be honest with yourself and your service. And that's why when you are caught trying to be foxy; you don't last in the army. The system checks you out straight away. The authority must be able to vouch for whatever you do.