OLEKU VIDEO LEAKS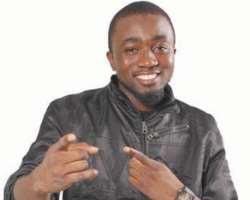 After enjoying four months of heavy rotation on virtually all radio stations together with recording huge figures in on-line download, IcePrince's first official single Oleku has been smitten by a deadly bug called betrayal. At about noon on Thursday, the video for Oleku was leaked on line.
Ice-Prince
The video directed by Chocolate City go-to director, Mex, happened to be the first cut and not the final version of the video.
Explained Ice, 'Apparently there was a leak somewhere. That is the first cut my director submitted and me and my label were not exactly happy with it so he had to take it back to the lab  The real Oleku video comes out next week.
Thanks to those that like what they see so far and to those that criticised it, thanks to you to. And to that person that leaked the first cut without me and my label or my directors permission, God dey see you'
The video leaked on youtube by an insider had received over 300 views within the first 24 hours of its release and a large number of comments (including likes and dislikes) with an obvious disapproval from many fans who recognized that the work was the unfinished effort of the team behind the project.
According to the label's spokesperson, 'The Chocolate City camp is currently working on taking legal actions over the perpetrators of the leak; you will recall that other Chocolate City acts have suffered similar pre-exposure of unfinished material. Recently, MI's hit single 'One Naira' featuring Waje was leaked on an online website ahead of its official release in a bid to attract visitors to the site'.
Ice Prince came to limelight when he won the Hennessy Artistry competion placing one step ahead of MoChedah. The Oleku tune has grown to become an anthem of sort thanks to the catch chorus performed by Brymo The label is owned by Barr. Audu Maikori.