HIJAB WITH PRIDE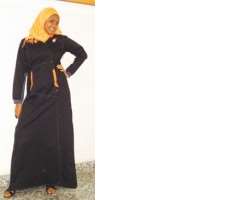 RECENTLY, Muslim Identity (Mid) Kollections, which also represents Islamic clothing lines from the US, Canada and UK, staged Faith Meets Fashion show in Abuja to showcase the latest trend in Muslim fashion.
At the show, hijab — that piece of cloth worn by Muslim women, which runs from the head, sometimes, covering the shoulders all the way down — was presented in a much to be admired way; as models walked the runway in various attires matched with this fabric.
The Chief Executive of the fashion outfit, Adetona Abdulhameed, said the show was to promote Islamic fashion in Nigeria.
According to him, the event also aimed at showing that by promoting modesty and piety in what a lady wore, it does not take away her beauty.