FEMALE FANS SEND ME AMOROUS TEXT MESSAGES- - - BOB-MANUEL UDOKWU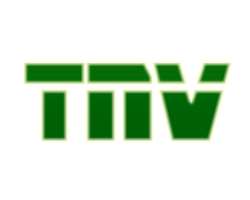 no Nigerian actor represents Nollywood better than Bob-Manuel Udokwu. Since he shot into public consciousness with the TV series, Checkmate and Nollywood's first movie ever, Living In Bondage, Bob-Manuel has won both local and international recognition. A versatile actor, skilful both on stage and on set, he anchored last year's Gulder Ultimate Search which earned critical acclaim. Recently, Bob-Manuel played the lead role in the adaptation into film of Elechi Amadi's novel, The Concubine. In this interview with NEHRU ODEH, he speaks about his childhood, career and the new movie
Q: Where did you actually grow up and what was growing up like?
A: I was born and brought up in Enugu, but I am from Anambra State, a town called Ogidi in Idemili North Local Government Area. We were six in our family: three boys and three girls. I am the fourth child, but second son. My father was a civil servant who worked with the Ministry of Works, Enugu. My mother was a petty trader. My father is old now, retired, and he's gone back to the village with my mother. Growing up was in an area of Enugu called Coal Camp, a rough and tough place to grow up, you know. It's a very old section. In fact, it is reputed to be the place from where the capital of Enugu State started developing. So it's an old, rusty place; tough to raise a child in those days because it was the lower cadre of public servants that lived there. You can actually liken the place to Ajegunle in Lagos State. The crime rate was high; indiscipline was as well prevalent. Looking back now, the experience of growing up in such a place also helped to shape my perception of life; you know, having moved away from such environment. Now that was what growing up was like. It was challenging, really challenging, trying to find your path in life in such a tough environment. So it has to be the fittest of the fittest surviving to move on to the next stage.
Q: What inspired your acting career?
A: It was divinely inspired. It is not something that I woke up one morning and I said I was going to be an actor. For me, it is a calling; a calling in the sense that there were things my mother told me that I displayed when I was still very young, which gave an indication of what I was going to be in future. And then I remember that my first appearance on stage, a public performance, was in primary two. By primary four I had done a full-length play that made the whole primary school, from the headmaster to the cleaners, know me. By primary six the school was drafting me to do children's television debate, television drama and radio programmes for children. Motivation comes naturally, I don't struggle to act. It is something that I believe is divinely given. I say that with a sense of responsibility and humility because long before anybody knew there was going to be a film industry, the divine prepared me for what would come. I went to study theatre arts at a time when people were running away from such field. And I was trained by one of the very best, the late Professor Ola Rotimi. By the time I was ready to graduate I got involved with Checkmate, which was a big soap opera. And from Checkmate on I was invited to take part in Living in Bondage, which was the film that started the revolution that has turned out to be Nigeria's movie industry, also known as Nollywood.
Q: Aside acting, what else would you have loved to do?
A: Actually, before I got admission to read theatre arts I was trying to get admission for fine and applied art because I also draw. I draw very well, you know. I am a total art person really. If I didn't do fine and applied art I would probably have studied mass communication or law. I have always admired lawyers. As a teenager I admired the way lawyers carried themselves with their gowns and wigs and well-ironed suits, looking quite dignified.
Q: No doubt you have a lot of female fans. And sometimes those female fans can be so emotional in their reactions to you. How do you manage them?
A: I just see my fans generally as satisfied customers. And being satisfied customers you want to work hard to make them come back to you. So what I do is to perform very well, react to them in a positive way, be nice to them. And, of course, being an actor helps me to be able to put up performances that can keep you at bay and at the same time keep you close. It is easy. Some people may not understand this, but those who are very perceptive will know that if you are an actor that has depth like I do, and you are a disciplined person, you can turn on the charm one minute and as the person is warming up to you, you also turn the charm off. And the person sees the strict side of you and says, 'hey! This is where the limit starts.' So it is not a problem for me, really.
Q: You are very fond of your wife Cassandra. And you showed that at the closing ceremony of the Gulder Ultimate Search. Doesn't she feel jealous when you act amorous roles. Or when your female fans show they have affection for you?
A: We are human beings. Of course, she knows I love her. She knows I work hard for her to be happy; the children too. But then, the human factor is also there. Certain things can happen that can make the spouse of a celebrity jealous. Yeah, sometimes she gets upset by what some of my fans do. And I always try to step in and put things aright; you know, prevent something from getting out of hand. Some female fans also don't help matters. Somebody out of the blue is carried away by a performance they see you do on stage and they manage to get your numbers from whatever source; they send you text messages showing they have affection for you. And these texts messages are not what your spouse would read and be happy, you know. But then you also try to make your spouse understand that these are reactions of satisfied customers. It is like an ill person taken to several doctors who are unable to diagnose the sickness. But if somebody who is probably just completing his housemanship is able to give some medicines that cures the ailment, the patient becomes closer to that very young doctor. And so you just simply can't help it. But the thing is, you just have to know where to draw the line.
Q: Even on your website one sees amorous messages that your female fans send to you.
A: Oh yes. There are text messages some female fans would send that you wouldn't believe that such things happen. There are things you would assume happen only in the western world. But they are beginning to happen here. The good thing is that, having been in show business all my life I expect and I see all sorts. So those things don't trip me. As I said, I just look at those things as expressions of satisfaction by customers because they want to have more of you, they want to see more of you.
Q: You speak glowingly of the late Prof. Ola Rotimi's influence on your career. Could you tell me how he influenced you?
A: The influence of the late Prof. Ola Rotimi on my life as an actor and even as an individual is quite profound. Among the students of the University of Port Harcourt Theatre Arts department when he was in charge, I can confidently say that I was the favourite. He was a disciplinarian, a core professional. And I was a very eager student. Whenever I found myself with him I always picked up. Even when he made side comments that people didn't take seriously, I took them seriously. So I learnt quite a lot from him. Now, the depth of our relationship can be seen in the fact that when the late Hubert Ogunde was touring the country with a dance drama that he intended to take to Europe and America, he got to Port Harcourt. He invited Ola Rotimi to watch the play at Port Harcourt Civic Centre and perhaps make contribution. I was the only student in the department that Rotimi took along with him to go and watch the show. And that singular gesture gave me the opportunity to see Hubert Ogunde in flesh and blood and touch him. For, shortly after that performance, by 1990, the man died. So Rotimi had great influence on me as a theatre practitioner, a student and even as an individual – because we had this father/son relationship. When a lot of students would be so scared to even stand close to his fence, I could go to his house and have a one-on-one discussion with him. So it was quite profound. And that is why I owe a lot to his teachings, the things he imparted to me. And it is always painful for me to talk about him because I think the man died too early. He should have been here now, happy with the people he trained carrying on the torch. But then God knows the best.
Q: What advice do you have for upcoming actors?
A: They have to be focused. Be sure of what you want and go for it. Don't let discouragement stop you. Be disciplined, work hard and study. And then you do your best and leave the rest. My philosophy is this: work hard, believe in yourself, then trust God.