VOTERS REGISTRATION: MASSOB WARNED AGAINST DISRUPTION OF EXERCISE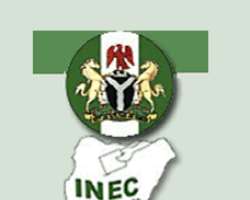 The Transition Committee Chairman of Aba North Local Government, Abia State, Chief David Chigbu has warned members of the Movement for the Survival of the Sovereign State of Biafra (MASSOB) in the area not to do anything that will disrupt the forthcoming voters' registration exercise.
According to the Independent National Electoral Commission's (INEC) timetable for the 2011 general elections, voters' registration exercise will hold from January15 to 29 nationwide.
Chigbu, who spoke to newsmen in Aba on the preparations of his council to ensure a hitch free voters' registration exercise in the area, said the warning had become imperative to forestall a repeat of the 2006 census exercise when MASSOB allegedly forced most residents of the city not to participate, claiming they were not Nigerians.
Chigbu said the local government area was yet to come out of the political and economic quagmire the stay at home order MASSOB issued against the 2006 census exercise brought to the council.
He opined that security agencies had been placed on red alert to deal with anybody who would try to disrupt the voters' registration exercise.
Chigbu said it would not be in the interest of MASSOB or the residents not to participate in the exercise, pointing out that it was the only way through which they would exercise their civic duty of voting in the forthcoming general elections.
On the stalemated PDP primaries for Aba Central in the Abia State House of Assembly, the council boss while accusing his Aba South counterpart, Dr. Christian Okoli and the returning officer of not handling the exercise diligently, however, warned against the imposition of any candidate.
His words: 'As far as we are concerned, there was no primary in Aba Central; we had it on good authority that the returning officer allowed himself to be compromised by one of the aspirants and for that reason, the primary was cancelled.'