I WEAR BOXERS FOR ACCIDENTAL DISCHARGE - OBESERE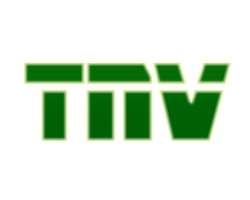 Abass Akande Obesere is one Fuji artiste that you cannot ignore given his ways and manners. Humble and down-to-earth, he is always willing to assist no matter how difficult the situation is. Cornered in Lagos on Monday, he opened up to TOPE OLUKOLE in this exclusive interview on various issues ranging from his brand repackaging to the music industry in general.
Congratulations on your new title as the Paramount King of Music.
Thank you very much. The title is very unique and it is not faulted by anybody in the music industry. Nobody can challenge me on the title because they all know that I merit it.
You always want to do something different from others. Why?
Obesere doesn't like to copy anybody. I love to create my own identity.
What about your football team; what motivated that and what are the challenges?
My passion for football started when I was young. I love football so much and I made a vow within me that when I became somebody in life I would sponsor a football team, thank God today for the fulfilment of the dream. Again, there are so many talents in the land that would just be wasting away without any assistance to nurture them to the limelight. I have serious plans for them and I want them to know that I'm ready to take them to higher grounds in their career(s).
This is the first time any artiste would sponsor a football club.
Yes, I want to score first in all my deals and for others to follow me.
You are also planning to organise a Paramount King beauty pageant.
The beauty pageant is a way of paying back my female fans all over the country and also for the empowerment of women. Again, we have scored first there. We really want to showcase African culture with the beauty pageant and it's for women between 18 years and above and who are naturally beautiful.
Any regret?
I have never witnessed such in my life.
What do you do when you wake up in the morning?
I give thanks to my God for His love over me. Then I face my enemies by telling them that they are in problem on that day because I have woken up again in peace.
Your dress sense has changed, what prompted the change?
That is part of new phase. To be as simple as possible. As a professional musician you make changes anytime anyhow. Take my new album, for instance, it's a complete work, you will get whatever you want there. Another one is also coming soon, this time around, there is a collaboration between 9ice and myself, we've produced a six track hip- hop album. In the album, my fans would see me as a hip-hop artiste.
Which do you prefer wearing, pants or boxers?
I wear boxers most times for accidental discharge. In case of any 'emergency' you can easily put off your short and start the game. I occasionally wear pants.
How do you relax?
I don't really relax. I don't sleep, because I have a lot of crazy ideas that I always think about. Occasionally, I go abroad to rest.
What do you want to tell us on Fuji music?
I always want Fuji musicians to continue to be at the top. Today, I'm proud to say that Fuji music is accepted all over the world and we thank God for this. I will continue to set the pace for others.