NIGERIAN MOVIE WINS CONTRACT AT CANNES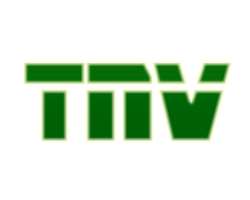 One of the Nigerian movies screened at the Cinemas of the South pavilion at the Cannes Festival has been recognized as one of the most motivating, educating and entertaining movies of the age.
The film, "Changing Faces," was produced by Nigerian filmmaker Faruk Afolabi Lasaki, who is also the managing director of Ark Resources Entertainment and a graduate of Film Production, New York Academy, USA.
Lasaki is an active member of the Independent Television Producers Association of Nigeria. In a press conference, he announced that his movie earned a whooping contract worth about 90 million Nigerian naira (approx. US$759,000) for the right of making "Changing Faces" from two European companies for two years. One of those companies is TV 5 of France; the other is from Germany.
Lasaki said "Changing Faces" is his first feature project, which he started shooting in 2005 and finished in 2008. He added that the movie has a cast of about 180 with a crew from abroad in order to make the project a viable one. The theme of the movie according to Lasaki is sex: "I used sex to show the good and bad side of man because sex is a universal issue." He said they are still holding talks on the rights for the movie, which will be released sometime in 2009.
Asked why he chose a white man for the lead role, Lasaki said that initially the role was meant to be played by one of Nigeria's A-list actors. "The actor in question refused to accept our contract rules by coming for reading and rehearsals," said Lasaki. "He wanted it the Naija way of going to location without reading. We said no. And by casting a white man in the role, also gave a plus because people will understand that all sort of things happen everywhere, not only in black countries."
"Changing Faces" is a story of a 27-year-old brilliant female reporter, Lola, and a 34-year-old architectural whiz kid, Dale, who are the antithesis of each other. Lola is a free-spirited, happy-go-lucky kind of person who believes in taking pleasures when and where she finds it, especially where sexual pleasures are involved. The film is all about a love affair that ended up in a luring spiritual focus when Dale lured Lola in bed.
Expressing his delight on this achievement by a Nigerian filmmaker, the managing director of the Nigerian Film Corporation, Afolabi Adesanya, said if given chances, practitioners in Nigeria would meet up the global trends in the motion picture game. He said the NFC has supported the producers of "Changing Faces" with a lot of human resources and manpower. Adesanya seized the opportunity to call on young filmmakers to emulate Lasaki for this wonderful job.