NFF SACKS OWUMI, ORDERS FRESH ELECTIONS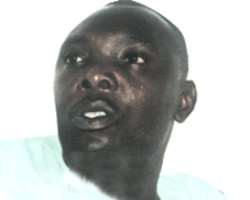 Owumi
The lingering leadership tussle in the Nigeria Premier League (NPL) has taken another twist as the executive board of the Nigeria Football Federation (NFF) yesterday ordered fresh elections into offices of the chairman and the chairman of chairmen of the league body.
The NFF rose from its Annual General Assembly (AGA) meeting in Uyo on Wednesday and upheld Professor Ibidapo-Obe's Arbitration Panel's report of June 21, 2010 on the NPL leadership tussle.
The NFF's AGA, however, ordered that the elections be conducted within 14 days and in full compliance of the NPL statutes.
According to the communiqué signed by Chidi Ofo Okenwa, the other NPL board members should continue to run the affairs of the NPL without let or hindrance in the on-going 2010/2011 premier league season.
Davidson Owumi said he's yet to get the clear picture of the NFF's AGA communiqué, adding that he's not ready to talk on the issue for now. There has been tussle over the NPL chairmanship between the former international striker, Owumi and ex- Chairman of Bayelsa United, Victor Rumson Baribote.
The executive committee appealed for calm and the co-operation of all football stakeholders in the country so that the NPL's lingering tussle would be brought to a logical conclusion. In the meantime, the Vice Chairman of NPL will act as chairman before the elections.
The committee ordered that all state football association in the country must conduct credible and transparent elections on or before January 10, 2011.The Congress also resolved that elections into the state FAs must be conducted on or before 10th January, 2011. The NFF will send officials to monitor and supervise the polls. Elections into the National Amateur and Women's Leagues would also be conducted by the NFF Electoral Committee by January 28, 2011 and the delegates to the elections shall be the Club Owners/Administrators, who shall have one vote each.