THE CONCUBINE WAS THE BOMB - GRACE AMAH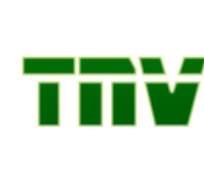 She has made her name in the make-believe business. Grace Amah is a household name in the entertainment industry. The alumnus of Yaba Model Primary School, Ojuelegba, Lagos has no doubt done good for herself as an actress and she confirmed this during an interview when she stated that "a lot has changed about me since I joined the movie industry in August 1999."
Even though acting has brought her fame and the promise of fortune, her initial dream was to study law and make a name for herself in the profession. In pursuit of that dream, the native of Ebunwana-Etta, Ebonyi State got admission to study same at the University of Ibadan, Ibadan, Oyo State in 2002. But by then, the seed that her flair for acting sowed in her had begun to germinate.
"I got into the University of Ibadan in 2002 to study law and before then I had acted in Chain Reaction in August, 1999. But I found out that I wasn't finding it easy – not with the course – but the distance and having to shuttle between school in Ibadan and movie locations, which were mostly in Lagos. I think I was just putting my life at risk on the Lagos-Ibadan expressway because I was always on the road," said the young, gifted act who also informed that she was born and brought up in Lagos.
Grace is one among a few actors who, after establishing themselves in the country's movie industry, decided to complement their thespian talents with a formal training in acting.
Today, she prides herself as being abreast with the rudiments of acting, which is borne out of a formal training in the Creative Arts Department of the University of Lagos, where she is presently in her final year.
Though she has featured in countless movies since 1999, she was quick to add that "the movie that launched me into the limelight was Elastic Limits by Teco Benson."
Asked what the movie was all about, she, with a seductive smile on her face and dimples in her cheeks, said:
"Liz Benson was in it, likewise Kanayo O Kanayo. It had to do with a married man who was having an extra marital affair. He got to have children outside his legal marriage too and the children ended up in the same school.
"Initially, the children didn't know they were related even though they had the same surname. Eventually, they met again at the university, got talking, and then realised they were actually of the same father.
"That movie threw me up as a good actress to watch out for and I am happy I have not disappointed ever since. Of course, I have improved over the years, because of learning on the job and the fact that I have returned to school to formally learn the nitty gritty of acting. Today, I'm in my final year at the Creative Arts Department of the University of Lagos."
That notwithstanding, the former student of Stadium High School, Lagos, contended that her most memorable moment in her eight-year acting career was on the set of the film adaptation of Elechi Amadi's novel, The Concubine. " I had always looked forward to doing a project like this one, not a movie that would disappear from the shelves after sometime. The Concubine afforded me many opportunities. It is the kind of work that one will always be proud of; of course you know the novel it was adapted from is a classic literary text," she said.
Meanwhile, Grace, who also featured in the adaptation into motion picture of Festus Iyayi's Violence laughed when we requested to know if she could poke her tongue deep into a fellow actor's mouth on set. But when we pressed further she quipped "If need be I will act it but deep kiss, never!"
Of her Afro Hollywood award, "I feel very excited! What I've been longing for, I have finally gotten it. I can tell you it portends everything good, everything nice.
"However, I see it as a call on me to improve my act. It is supposed to add more to whatever work that I've done that has given me the award. It will definitely spur me on to do more," she stressed.
When asked about her heartbreak history, she quipped, "I don't know if actresses break people's hearts; I have never broken any guy's heart and no guy has ever broken my heart."